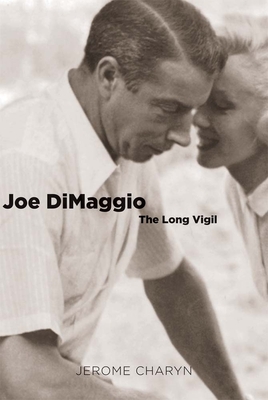 Joe DiMaggio (Hardcover)
The Long Vigil (Icons of America)
Yale University Press, 9780300123289, 192pp.
Publication Date: March 8, 2011
Other Editions of This Title:
Paperback (4/24/2012)
* Individual store prices may vary.
Description
As the New York Yankees' star centerfielder from 1936 to 1951, Joe DiMaggio is enshrined in America's memory as the epitome in sports of grace, dignity, and that ineffable quality called "class." But his career after retirement, starting with his nine-month marriage to Marilyn Monroe, was far less auspicious. Writers like Gay Talese and Richard Ben Cramer have painted the private DiMaggio as cruel or self-centered. Now, Jerome Charyn restores the image of this American icon, looking at DiMaggio's life in a more sympathetic light.
DiMaggio was a man of extremes, superbly talented on the field but privately insecure, passive, and dysfunctional. He never understood that for Monroe, on her own complex and tragic journey, marriage was a career move; he remained passionately committed to her throughout his life. He allowed himself to be turned into a sports memorabilia money machine. In the end, unable to define any role for himself other than "Greatest Living Ballplayer," he became trapped in "a horrible kind of minutia." But where others have seen little that was human behind that minutia, Charyn in Joe DiMaggio presents the tragedy of one of American sports' greatest figures.
About the Author
Jerome Charyn is the author of The Secret Life of Emily Dickinson and The Seventh Babe, a novel about a white third baseman on the Red Sox who also played in the Negro Leagues.
Praise For Joe DiMaggio: The Long Vigil (Icons of America)…
"This is the first book any DiMaggio fan should read."—Allen Barra, San Francisco Chronicle
— Allen Barra
"Jerome Charyn applies his considerable skills as a novelist to exploring the gnawing mysteries surrounding a man who 'was brutal in his devotion to the game.'"—Sam Roberts,
New York Times
— Sam Roberts
"Jerome Charyn is one of the most important writers in American literature and one of only three now writing whose work makes me truly happy to be a reader." — Michael Chabon
— Michael Chabon
"Charyn […] is an American treasure…. Among this book's virtues are brilliant passages of impassioned writing, […] and Charyn's mastery of the popular culture in which baseball legends belong and thrive."—Neil D. Isaacs, author of The Great Molinas and All the Moves
— Neil D. Isaacs
"An intimate and compassionate meditation on DiMaggio which, while elegantly dissecting his genius on the field, does him the equally important honor of placing no more on his shoulders than he can reasonably bear. Charyn reminds us that everything about DiMaggio was extraordinary, including his limitations."—David Margolick, author, Beyond Glory: Joe Louis vs. Max Schmeling, and a World on the Brink.


— David Margolick
"Jerome Charyn's meditation on Joe DiMaggio elegantly explores what DiMaggio meant to America and the price he paid for making it all look so damn easy."—Randy Roberts, Distinguished Professor of History, Purdue University
— Randy Roberts
"[An] elegantly written and moving book. . . . This slender, nuanced mini-biography is as brilliant a piece of writing as I have ever read, with prose that is poetic, with a deep understanding of and feeling for DiMaggio."—Charles Stephen, Lincoln Journal Star
— Charles Stephen
Coverage from NPR
or
Not Currently Available for Direct Purchase