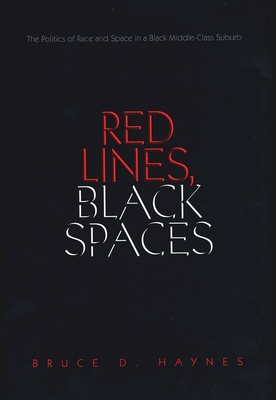 Red Lines, Black Spaces
The Politics of Race and Space in a Black Middle-Class Suburb
Paperback

* Individual store prices may vary.
Description
Runyon Heights, a community in Yonkers, New York, has been populated by middle-class African Americans for nearly a century. This book—the first history of a black middle-class community—tells the story of Runyon Heights, which sheds light on the process of black suburbanization and the ways in which residential development in the suburbs has been shaped by race and class.

Relying on both interviews with residents and archival research, Bruce D. Haynes describes the progressive stages in the life of the community and its inhabitants and the factors that enabled it to form in the first place and to develop solidarity, identity and political consciousness. He shows how residents came to recognize common political interests within the community, how racial consciousness provided an axis for social solidarity as well as partial insulation from racial slights, and how the suburb afforded these middle-class residents a degree of physical and social distance from the ghetto. As Haynes explores the history of Runyon Heights, we learn the ways in which its black middle class dealt with the tensions between the political interests of race and the material interests of class.

Yale University Press, 9780300124545, 208pp.
Publication Date: October 16, 2006
About the Author
Bruce D. Haynes is assistant professor of sociology at the University of California-Davis.