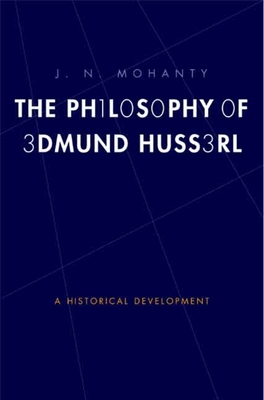 The Philosophy of Edmund Husserl (Yale Studies in Hermeneutics) (Hardcover)
Yale University Press, 9780300124583, 464pp.
Publication Date: June 17, 2008
* Individual store prices may vary.
Description
Edmund Husserl (1859-1938), known as the founder of the phenomenological movement, was one of the most influential philosophers of the twentieth century. A prolific scholar, he explored an enormous landscape of philosophical subjects, including philosophy of math, logic, theory of meaning, theory of consciousness and intentionality, and ontology in addition to phenomenology.
This deeply insightful book traces the development of Husserl's thought from his earliest investigations in philosophy—informed by his work as a mathematician—to his publication of Ideas in 1913. Jitendra N. Mohanty, an internationally renowned Husserl scholar, presents a masterful study that illuminates Husserl's central concerns and provides a definitive assessment of the first phases of the philosopher's career.
About the Author
Jitendra N. Mohanty has taught philosophy in India, the United States, and Germany, and has written several highly regarded books on Edmund Husserl. He lives in Ambler, PA.
Praise For The Philosophy of Edmund Husserl (Yale Studies in Hermeneutics)…
"No other scholars come close to J.N Mohanty in the depth of their insights or their mastery of Husserl's works. This is Mohanty's summa, his definitive attempt to figure Husserl out once and for all. The result is a great success, a deeply insightful reading of one of the greatest philosophers of the twentieth century."—David Carr, Emory University
— David Carr
"This book crowns Mohanty's fifty-eight years of Husserl studies. His scholarship, clarity, and nuanced understanding of the philosophical issues have given us a great book on a great philosopher."—Dagfinn Føllesdal, Stanford University
— Dagfinn Føllesdal