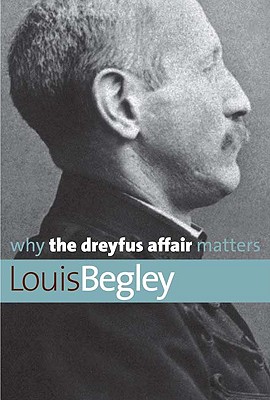 Why the Dreyfus Affair Matters
Hardcover

* Individual store prices may vary.
Other Editions of This Title:
Paperback (9/28/2010)
Description
In December 1894, Captain Alfred Dreyfus, a brilliant French artillery officer and a Jew of Alsatian descent, was court-martialed for selling secrets to the German military attache in Paris based on perjured testimony and trumped-up evidence. The sentence was military degradation and life imprisonment on Devil's Island, a hellhole off the coast of French Guiana. Five years later, the case was overturned, and eventually Dreyfus was completely exonerated. Meanwhile, the Dreyfus Affair tore France apart, pitting Dreyfusards committed to restoring freedom and honor to an innocent man convicted of a crime committed by another against nationalists, anti-Semites, and militarists who preferred having an innocent man rot to exposing the crimes committed by ministers of war and the army's top brass in order to secure Dreyfus's conviction.
Was the Dreyfus Affair merely another instance of the rise in France of a virulent form of anti-Semitism? In Why the Dreyfus Affair Matters, the acclaimed novelist draws upon his legal expertise to create a riveting account of the famously complex case, and to remind us of the interest each one of us has in the faithful execution of laws as the safeguard of our liberties and honor.
Praise For Why the Dreyfus Affair Matters…
"Begley''s riveting details and unremitting passion make this book a worthy successor to J''accuse."--Jewish Book World


"No other work in English on the Dreyfus Affair matches the clarity, the concision, and the passion of this one. A lawyer and novelist, Louis Begley explains the legal technicalities and untangles a byzantine narrative. He shows why this abuse of power should still concern us today."— Robert O. Paxton, author of The Anatomy of Fascism

"I can't imagine a more unequivocal, socially acute, or legally astute book about the whole hateful Dreyfus Affair than Louis Begley's "Why Dreyfus Matters." Add to that the limpidity, the novelist's eye, the moral passion, and the very considerable narrative gifts that have made Begley's fiction famous, and you have one of French history's most tellingly muddled moments, distilled and restored to the drama it in fact was for the country it divided."—Jane Kramer


"As a primer on the affair, this is a first-rate narrative and a heartfelt plea to modern democracies to stick to their values and defend basic liberties, however threatened they feel." — The Economist

"A brave new book [and] a pointed warning and reminder of how fragile the standards of civilized conduct prove in moments of national panic."—Adam Gopnik, The New Yorker

-Adam Gopnik

"Louis Begley''s Why the Dreyfus Affair Matters is a slim, elegant work--another impressive volume in Yale University Press''s ''Why X Matters'' series."--Michael O''Donnell, Washington Monthly

-Michael O'Donnell

"Particularly powerful in drawing lessons for American society after September 11."--Robert Gildea, New York Review of Books


-Robert Gildea

"Concise and precise."--Robert Birnbaum, The Morning News

-Robert Birnbaum

"Begley is a brilliant choice...And he has written a brilliant book, using a lawyer''s skill to marshal the facts and a novelist''s art to relate them. The result is a history that drives the reader forward and occasionally steals his breath." - Journal of International Law and Politics


"Begley provides a lucid and beautifully written account of L'affair Dreyfus from beginning to end."
—Steven Lubet, The Green Bag


-Steven Lubet

"Commendable for its narrative clarity."—Thomas Kselman, The Review of Politics
-Thomas Kselman

"Louis Begley''s Why the Dreyfus Affair Matters skillfully analyzes the forces that . . . divided a nation in a spectacular historical drama."—Sheldon Kirshner, The Canadian Jewish News
-Sheldon Kirshner
Yale University Press, 9780300125320, 272pp.
Publication Date: September 1, 2009
About the Author
Louis Begley is a bestselling novelist and a lawyer who retired after a 45-year career as partner in a prominent law firm. His fiction includes Wartime Lies, About Schmidt, and Matters of Honor.
or
Not Currently Available for Direct Purchase