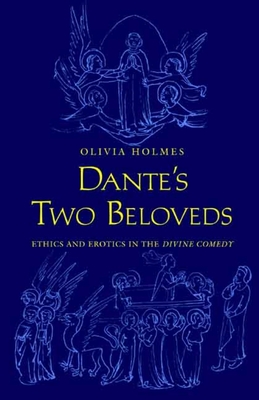 Dante's Two Beloveds
Ethics and Erotics in the "Divine Comedy"
Hardcover

* Individual store prices may vary.
Description
Re-examining key passages in Dante's oeuvre in the light of the crucial issue of moral choice, this book provides a new thematic framework for interpreting the Divine Comedy. Olivia Holmes shows how Dante articulated the relationship between the human and the divine as an erotic choice between two attractive women—Beatrice and the "other woman." Investigating the traditions and archetypes that contributed to the formation of Dante's two beloveds, Holmes shows how Dante brilliantly overlaid and combined these paradigms in his poem. In doing so he re-imagined the two women as not merely oppositional condensations of apparently conflicting cultural traditions but also complementary versions of the same. This visionary insight sheds new light on Dante's corpus and on the essential paradox at the poem's heart: the unabashed eroticism of Dante's turn away from the earthly in favor of the divine.
Praise For Dante's Two Beloveds: Ethics and Erotics in the "Divine Comedy"…
"This superlative study of Dante shows the signs of long study and contemplation, honing and refining. Holmes offers a persuasive and original interpretation."—F. Regina Psaki, University of Oregon
— F. Regina Psaki
"Dante's Two Beloveds maintains a rare balance between the philological and semiological perspective. Holmes makes an important contribution to Dante studies."—Simone Marchesi, Princeton University
— Simone Marchesi
Chosen as an Outstanding Academic Title for 2009 by
Choice
Magazine
— Choice
Yale University Press, 9780300125429, 288pp.
Publication Date: November 11, 2008
About the Author
Olivia Holmes is visiting associate professor of Italian, Dartmouth College. Her previous book, Assembling the Lyric Self, won the American Association of Italian Studies Book Award in 2000. She lives in Hanover, NH.