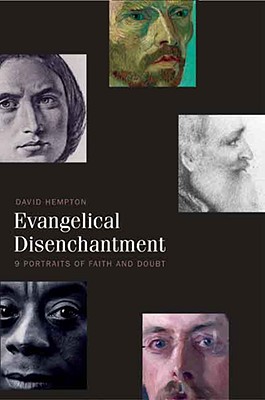 Scrapbooks (Hardcover)
An American History
Yale University Press, 9780300126358, 190pp.
Publication Date: October 1, 2008
* Individual store prices may vary.
or
Not Currently Available for Direct Purchase
Description
Combining pictures, words, and a wealth of personal ephemera, scrapbook makers preserve on the pages of their books a moment, a day, or a lifetime. Highly subjective and rich in emotional content, the scrapbook is a unique and often quirky form of expression in which a person gathers and arranges meaningful materials to create a personal narrative. This lavishly illustrated book is the first to focus attention on the history of American scrapbookstheir origins, their makers, their diverse forms, the reasons for their popularity, and their place in American culture.Jessica Helfand, a graphic designer and scrapbook collector, examines the evolution of scrapbooks from the beginning of the nineteenth century to the present, concentrating on the first half of the twentieth century. She includes color photographs from more than two hundred scrapbooks, some made by private individuals and others by the famous, including Zelda Fitzgerald, Lillian Hellman, Anne Sexton, Hilda Doolittle, and Carl Van Vechten. Scrapbooks, while generally made by amateurs, represent a striking and authoritative form of visual autobiography, Helfand finds, and when viewed collectively they offer a unique perspective on the changing pulses of American cultural life.Published with assistance from Furthermore: a program of the J. M. Kaplan Fund.
About the Author
Jessica Helfand is a partner at Winterhouse, a design collaborative in New England, and a founding editor of "Design Observer." She is senior critic in the Yale School of Art and has written several books on design and cultural criticism. She lives in Falls Village, CT.
Praise For Scrapbooks: An American History…
"Helfand persuades us that scrapbooks are far more than mere curiosities. She connects them to broader themes that spark ideas and our imagination."—George Miles, Yale University
-George Miles

"Anyone can make a scrapbook, and it sometimes seems that everyone has. From this most democratic of art forms, Jessica Helfand has created a national self-portrait of remarkable breadth, depth and beauty."—Michael Bierut, author of Seventy-nine Short Essays on Design and partner at Pentagram
-Michael Bierut

"The history of scrapbooking long predates the recent explosion of interest
-Ellen Lupton

"Helfand's richly detailed account integrates the chronology of scrapbooks within philosophies of public and individual memory. In her scholarly and engaging work, readers are presented with moments of delight recorded by various people as they made their own way towards remembering themselves."—Susan Tucker, Curator of Books and Records at the Newcomb College Center for Research on Women, Tulane University, and co-editor, The Scrapbook in American Life
-Susan Tucker

"Wow: what a cool, gorgeous, entrancing, brilliant, mysterious book!  The scrapbook fragments—these beautifully presented time capsules of so many bygone times and places and lives—are deeply fascinating, but the effect of the whole is as moving and sublime as fiction. Scrapbooks: An American History is close to perfect."—Kurt Andersen, host of National Public Radio''s Studio 360 and author, Heyday

-Kurt Andersen

"Scrapbooks are a shared American art form, transcending race and class and gender, fragments of memory that, pasted, taped, and glued into a whole, define the heritage of a family, like a patchwork coat of arms. Jessica Helfand''s delightfully charming and informative book is filled with captivating stories about the generations of family members on whose shoulders each of us stands. Pity the family that has no inherited scrap books; pity the reader who does not own this astonishingly delightful book. This is a book that defines our common American heritage, and it is long overdue."—Henry Louis Gates, Jr., Harvard University

-Henry Louis Gates, Jr.

Chosen as an Outstanding Academic Title for 2009 by Choice Magazine

"Scrapbooks: An American History, by Jessica Helfand, is a handsome, oversized and extra-illustrated volume in the traditional shape of a scrapbook. It is the first serious history of an American phenomenon."—Richard H. Dillon, The California Territorial Quarterly
-Richard H. Dillon
Advertisement