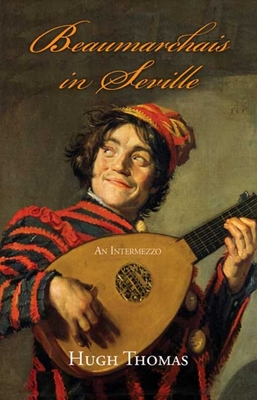 Beaumarchais in Seville (Paperback)
An Intermezzo
Yale University Press, 9780300136333, 192pp.
Publication Date: January 6, 2009
* Individual store prices may vary.
Description
A vivacious account of the journey to Spain that inspired The Marriage of Figaro and The Barber of Seville

In 1764-65 the irrepressible playwright Beaumarchais traveled to Madrid, where he immersed himself in the life and society of the day. Inspired by the places he had seen and the people he had met, Beaumarchais returned home to create The Barber of Seville and The Marriage of Figaro, plays that became the basis for the operas by Rossini and Mozart that continue to delight audiences today. This book is a lively and original account of Beaumarchais's visit to Madrid (he never went to Seville) and a re-creation of the society that fired his imagination. 

Drawing on Beaumarchais's letters and commentaries, translated into English for the first time, Hugh Thomas investigates the full range of the playwright's activities in Madrid. He focuses particular attention on short plays that Beaumarchais attended and by which he was probably influenced, and he probes the inspirations for such widely recognized characters as the barber-valet Figaro, the lordly Count Almaviva, and the beautiful but deceived Rosine. Not neglecting Beaumarchais's many other pursuits (ranging from an endeavor to gain a contract for selling African slaves to an attempt to place his mistress as a spy in the bed of King Charles III), Lord Thomas provides a highly entertaining view of a vital moment in Madrid's history and in the creative life of the energetic Beaumarchais.
About the Author
Hugh Thomas is a member of the House of Lords in London and the author of numerous books on the history of the Spanish world. He lives in London.