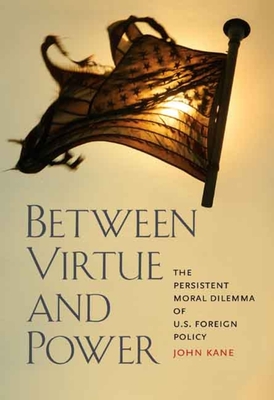 Between Virtue and Power (Hardcover)
The Persistent Moral Dilemma of U.S. Foreign Policy
Yale University Press, 9780300137125, 416pp.
Publication Date: October 21, 2008
* Individual store prices may vary.
Description
In this survey of U.S. history, John Kane looks at the tensions between American virtue and power and how those tensions have influenced foreign policy. Americans have long been suspicious of power as a threat to individual liberty, Kane argues, and yet the growth of national power has been perceived as a natural byproduct of American virtue. This contradiction has posed a persistent crisis that has influenced the trajectory of American diplomacy and foreign relations for more than two hundred years.
Kane examines the various challenges, including emerging Nationalism, isolationism, and burgeoning American power, which have at times challenged not only foreign policy but American national identity. The events of September 11, 2001, rekindled Americans' sense of righteousness, the author observes, but the subsequent use of power in Iraq has raised questions about the nation's virtue and, as in earlier days, cast a deep shadow over its purpose and direction.
About the Author
John Kane is professor, Department of Politics and Public Policy, Griffith University, Brisbane, and author of The Politics of Moral Capital. He lives in Queensland, Australia.
Praise For Between Virtue and Power: The Persistent Moral Dilemma of U.S. Foreign Policy…
"This is a penetrating, sweeping book that wrestles with questions of how power is used to advance national policy. It offers an explanation of the American political tradition, and like works by Morgenthau and Hofstadter contributes to our understanding of ourselves."—Lloyd Gardner, Rutgers University
— Lloyd Gardner
"An illuminating survey of two centuries of efforts to come to terms with the struggle between virtue and power in American foreign policy. Important and convincing."—Joseph S. Nye, Jr., author of Soft Power: The Means to Success in World Politics
— Joseph S. Nye, Jr.
"This book is a useful synthesis for the most part of selective secondary literature."—Walter L. Hixon, American Historical Review
— Walter L. Hixon