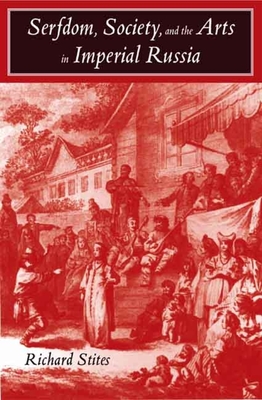 Serfdom, Society, and the Arts in Imperial Russia
The Pleasure and the Power
Paperback

* Individual store prices may vary.
Description
Serf-era and provincial Russia heralded the spectacular turn in cultural history that began in the 1860s. Examining the role of arts and artists in society's value system, Richard Stites explores this shift in a groundbreaking history of visual and performing arts in the last decades of serfdom. Provincial town and manor house engaged the culture of Moscow and St. Petersburg while thousands of serfs and ex-serfs created or performed. Mikhail Glinka raised Russian music to new levels and Anton Rubinstein struggled to found a conservatory. Long before the itinerants, painters explored town and country in genre scenes of everyday life. Serf actors on loan from their masters brought naturalistic acting from provincial theaters to the imperial stages. Stites's richly detailed book offers new perspectives on the origins of Russia's nineteenth-century artistic prowess.
Yale University Press, 9780300137576, 640pp.
Publication Date: March 4, 2008
About the Author
Richard Stites is Distinguished Professor of International Studies at the School of Foreign Service, Georgetown University.