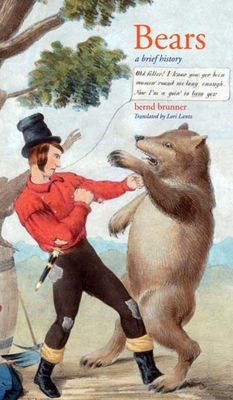 Bears (Paperback)
A Brief History
Yale University Press, 9780300143126, 272pp.
Publication Date: December 2, 2008
* Individual store prices may vary.
Description
This engaging book examines the shared history of people and bears. Hopscotching through history, literature, and science, Bernd Brunner presents a rich compendium of the interactions between the two species and explores how bears have become central figures in our inventory of myths and dreams. He reveals the remarkable extent to which human feelings about bears have been—and still are—mixed. People have venerated, killed, caressed, tortured, nurtured, eaten, worshipped, and despised bears. Interestingly, the varied dealings of humans with bears raise the same question over and again: do our images of bears have much in common with the animal as it really is?
The book uncovers new and little-known stories and facts about bears in European, North American, Japanese, Russian, and South and Southeast Asian cultures. Taken together, these perspectives show us new things about the animals we thought we knew so well. Quirky and bizarre anecdotes, scientific information on bears threatened with extinction in some areas, a discussion of the phenomenon of "bearanoia," and more than one hundred historical illustrations contribute to this unique account of the shared history between bears and humans and the continuing presence of bears in our personal and collective dreams.
About the Author
Bernd Brunner, a graduate of the Free University of Berlin and Berlin School of Economics, is an independent scholar, freelance writer, and editor of nonfiction books. He is the author of The Ocean at Home: An Illustrated History of the Aquarium. Lori Lantz received a Ph.D. in comparative literature from UCLA and attended the Free University of Berlin as a Fulbright Scholar.
or
Not Currently Available for Direct Purchase