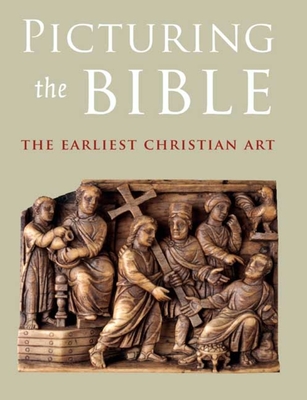 Picturing the Bible (Paperback)
The Earliest Christian Art
Yale University Press, 9780300149340, 328pp.
Publication Date: January 6, 2009
* Individual store prices may vary.
Description
The fascinating story of how the earliest Christians first gave visual expression to their religious beliefs

Picturing the Bible explores the vast tradition of Christian art at its very beginnings in the third century A.D., just as Christianity was emerging from its outlawed, clandestine status to become the state religion of the Roman Empire. What images did these Christians use to express their faith openly? Were they the first believers to part with Mosaic law by creating "graven images"? What Jewish and pagan sources, if any, did they look to for inspiration? When did they begin to depict the life of Jesus? This beautifully illustrated book takes up such questions, revealing the story of how Christian art began through insights from recent discoveries.
Leading experts explore topics ranging from Jewish art in the Greco-Roman period and the influence of Constantine, to the development of church decoration and the meaning of illustrated Bibles. Throughout we see the distinctive pictorial selection of Early Christians, who at first depicted Old Testament figures—Abraham and Isaac, Jonah, and Daniel—and did not invent new images until over a century later. The special meanings attached to old images and new ones like the fish, anchor, and Good Shepherd all come to life in these pages.
The essays are complemented by extensive new archaeological research on a range of more than one hundred objects, drawn from major museums of America and Europe. Frescoes, marble sculpture and sarcophagi, silver vessels and reliquaries, carved ivories, decorated crosses, and illuminated Bibles are illustrated in new color photographs, allowing the reader an unprecedented encounter with Early Christian art.
About the Author
Jeffrey Spier is adjunct professor of classics at the University of Arizona, Tucson. Herbert L. Kessler is professor of the history of art at Johns Hopkins University. Steven Fine is Professor of Jewish History at Yeshiva University. Robin M. Jensen is Luce Chancellor's Professor of the History of Christian Worship and Art at Vanderbilt University. Johannes G. Deckers is professor at the Institute for Byzantine Studies, Ludwig-Maximilians-Universität, Munich. Mary Charles-Murray is professor of theology at the University of Oxford.
or
Not Currently Available for Direct Purchase