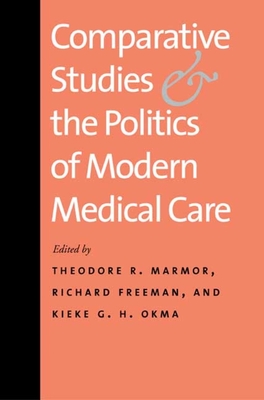 Comparative Studies and the Politics of Modern Medical Care (Paperback)
Yale University Press, 9780300149838, 370pp.
Publication Date: October 13, 2009
* Individual store prices may vary.
Description
This book offers a timely account of health reform struggles in developed democracies. The editors, leading experts in the field, have brought together a group of distinguished scholars to explore the ambitions and realities of health care regulation, financing, and delivery across countries. These wide-ranging essays cover policy debates and reforms in Canada, Germany, Holland, the United Kingdom, and the United States, as well as separate treatments of some of the most prominent issues confronting policy makers. These include primary care, hospital care, long-term care, pharmaceutical policy, and private health insurance. The authors are attentive throughout to the ways in which cross-national, comparative research may inform national policy debates not only under the Obama administration but across the world.
About the Author
Theodore R. Marmor is Professor Emeritus of Public Policy and Political Science at Yale, Marmor is the author, among other works, of Understanding Health Care Reform. Richard Freeman teaches in the School of Social and Political Science at the University of Edinburgh. He is the author of The Politics of Health in Europe. Kieke G.H. Okma teaches health care policy and politics at NYU's Wagner School of Public Service. She is currently editing a book on health reform experience in six small democracies (New Zealand, Singapore, Taiwan, Switzerland, Israel and The Netherlands).