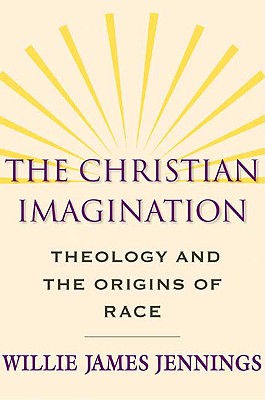 The Christian Imagination
Theology and the Origins of Race
Hardcover

* Individual store prices may vary.
Other Editions of This Title:
Paperback (5/17/2011)
Description
Why has Christianity, a religion premised upon neighborly love, failed in its attempts to heal social divisions? In this ambitious and wide-ranging work, Willie James Jennings delves deep into the late medieval soil in which the modern Christian imagination grew, to reveal how Christianity's highly refined process of socialization has inadvertently created and maintained segregated societies. A probing study of the cultural fragmentation social, spatial, and racial that took root in the Western mind, this book shows how Christianity has consistently forged Christian nations rather than encouraging genuine communion between disparate groups and individuals.
Weaving together the stories of Zurara, the royal chronicler of Prince Henry, the Jesuit theologian Jose de Acosta, the famed Anglican Bishop John William Colenso, and the former slave writer Olaudah Equiano, Jennings narrates a tale of loss, forgetfulness, and missed opportunities for the transformation of Christian communities. Touching on issues of slavery, geography, Native American history, Jewish-Christian relations, literacy, and translation, he brilliantly exposes how the loss of land and the supersessionist ideas behind the Christian missionary movement are both deeply implicated in the invention of race.
Using his bold, creative, and courageous critique to imagine a truly cosmopolitan citizenship that transcends geopolitical, nationalist, ethnic, and racial boundaries, Jennings charts, with great vision, new ways of imagining ourselves, our communities, and the landscapes we inhabit.
Praise For The Christian Imagination: Theology and the Origins of Race…
"Jennings excavates the major theological issues involved as the old world encountered—violently—the new and engaged in displacement and racialization of the 'subjugated' peoples. At stake is a whole way of conceiving the self, the other, and the world of their mutual relations."—Miroslav Volf, Yale University

-Miroslav Volv

"There is no study that I know of that traces with such detail, consistency, insight, historical depth and geographic spread, the links between racism, capitalism and Christian theology. A brilliant piece of work."—Walter Mignolo, Duke University


-Walter Mignolo

"How did Christianity become so closely identified with racial segregation and oppression? Jennings successfully addresses a question that others have taken for granted or left unanswered. This original and important book has the potential to change the way theology is done henceforth in America."—Cheryl Sanders, Howard University


-Cheryl Sanders

"Sensitively descriptive writing . . . This study lays out realities that must be honestly admitted."
—Nancy Hawkins, America

-Nancy Hawkins

"[A] theological masterpiece."--Chris Smith, Englewood Review of Books

-Chris Smith

"Jennings engages broad historical sources and cultural theory in uncommonly exquisite yet accessible prose. . . . This broadly conceived study promised to reconfigure the historical understanding of race, religion, and empire in the Americas and to stimulate theological reflection on Christian-Jew relations."—S. A. Johnson, CHOICE
-S. A. Johnson

"[An] astounding book...Jennings's genius carries through...A highly textured instance of theology at its best."—Jonathan Tran, Religious Studies Review
-Jonathan Tran
Yale University Press, 9780300152111, 366pp.
Publication Date: May 25, 2010
About the Author
Willie James Jennings is Associate Professor of Theology and Black Church Studies at Duke Divinity School, where he previously served as academic dean. He lives in Durham, NC.
or
Not Currently Available for Direct Purchase