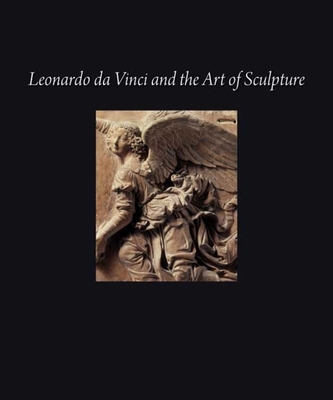 Leonardo da Vinci and the Art of Sculpture
Hardcover

* Individual store prices may vary.
Description
An innovative look at Leonardo through the lens of the sculpture that he studied, the sculptural projects that he undertook, and the sculptural works that he inspired

Leonardo da Vinci (1452–1519) is renowned as a painter, designer, draftsman, architect, engineer, scientist, and theorist. His work as a sculptor is not commonly acknowledged, and many have argued that Leonardo believed that sculpture was an inferior art form ("of lesser genius than painting"). Challenging and overturning these assumptions, Leonardo da Vinci and the Art of Sculpture looks at the sculptural projects that the artist undertook, as well as the late Renaissance sculptures that were indebted to him.
Leonardo consistently drew inspiration from ancient sculpture, admired the work of such contemporary sculptural innovators as Donatello, and even trained under Andrea del Verrocchio, the preeminent bronze sculptor of late 15th-century Florence. Furthermore, Leonardo spent many years of his life working on two larger-than-life-sized horse sculptures—Sforza and Trivulzio—monuments to Francesco Sforza, the Duke of Milan, and to Gian Giacomo Trivulzio, his sucessor. Although neither was completed, the authors argue that these equestrian monuments show how Leonardo was intensely engaged with the design dilemmas of representing a horse rearing on its hind legs. Another highlight of the book is a group of new images of the John the Baptist Preaching to a Levite and a Pharisee, a recently restored large-scale work in the Florentine Baptistery that clearly demonstrates Leonardo's collaboration with Giovanni Rustici.
Yale University Press, 9780300154733, 224pp.
Publication Date: November 24, 2009
About the Author
Gary M. Radke is Professor of Fine Arts at Syracuse University.
or
Not Currently Available for Direct Purchase