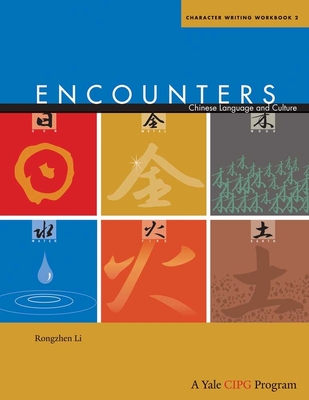 Encounters (Paperback)
Chinese Language and Culture, Character Writing Workbook 2
Yale University Press, 9780300161717, 304pp.
Publication Date: October 30, 2012
* Individual store prices may vary.
Description
This Character Writing Workbook, which accompanies Student Book 2 of the Encounters program, is designed to help students learn the Chinese characters found in each unit of the Student Book.
The Character Writing Workbook not only provides opportunities for writing practice but also supplies considerable information about each character, such as correct stroke order, pronunciation and tone, and related words, phrases, and sentences. Also included are the radical (or "meaning key"), phonetic clues, and the evolution of the character from its ancient form, all of which provide valuable memory aids. Where applicable, both traditional and simplified forms of the character are presented so that students may choose to learn one or the other, or both, depending on their preference.
About the Author
John S. Montanaro taught Chinese language at Yale University for more than thirty years and is the former managing editor of Far Eastern Publications. Rongzhen Li is senior lector in the Department of East Asian Languages and Literatures at Yale University.
or
Not Currently Available for Direct Purchase