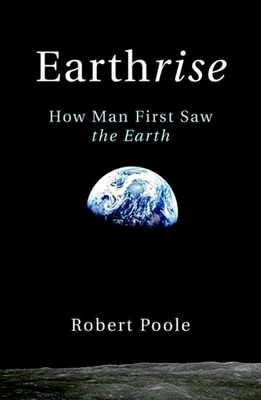 Earthrise (Paperback)
How Man First Saw the Earth
Yale University Press, 9780300164039, 236pp.
Publication Date: February 23, 2010
* Individual store prices may vary.
Description
Earthrise tells the remarkable story of the first photographs of Earth from space and the totally unexpected impact of those images. The Apollo "Earthrise" and "Blue Marble" photographs were beamed across the world some forty years ago. They had an astounding effect, Robert Poole explains, and in fact transformed thinking about the Earth and its environment in a way that echoed throughout religion, culture, and science. Gazing upon our whole planet for the first time, we saw ourselves and our place in the universe with new clarity.
Poole delves into new areas of research and looks at familiar history from fresh perspectives. With intriguing anecdotes and wonderful pictures, he examines afresh the politics of the Apollo missions, the challenges of whole Earth photography, and the story of the behind-the-scenes struggles to get photographs of the Earth put into mission plans. He traces the history of imagined visions of Earth from space and explores what happened when imagination met reality. The photographs of Earth represented a turning point, Poole contends. In their wake, Earth Day was inaugurated, the environmental movement took off, and the first space age ended. People turned their focus back toward Earth, toward the precious and fragile planet we call home.
About the Author
Robert Poole is reader in history, University of Cumbria. He has written and broadcast extensively on history, from witch trials to the film 2001: A Space Odyssey, and has published in journals from History Today to Past and Present. He lives in Lancaster, England.
or
Not Currently Available for Direct Purchase