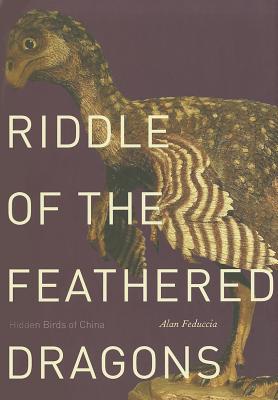 Riddle of the Feathered Dragons
Hidden Birds of China
Hardcover

* Individual store prices may vary.
Other Editions of This Title:
Paperback (4/29/2014)
Description
Examining and interpreting recent spectacular fossil discoveries in China, paleontologists have arrived at a prevailing view: there is now incontrovertible evidence that birds represent the last living dinosaur. But is this conclusion beyond dispute? In this book, evolutionary biologist Alan Feduccia provides the most comprehensive discussion yet of the avian and associated evidence found in China, then exposes the massive, unfounded speculation that has accompanied these discoveries and been published in the pages of prestigious scientific journals.
Advocates of the current orthodoxy on bird origins have ignored contrary data, misinterpreted fossils, and used faulty reasoning, the author argues. He considers why and how the debate has become so polemical and makes a plea to refocus the discussion by breaking away from methodological straitjackets and viewing the world of origins anew. Drawing on a lifetime of study, he offers his own current understanding of the origin of birds and avian flight.
Praise For Riddle of the Feathered Dragons: Hidden Birds of China…
"…contains an immense amount of new information about the history of the contentious issue of the origin of birds…original and important."—Frances James, Florida State University, Department of Biological Science
-Frances James

"…a marvelous essay on method and interpretation in paleontology. And it wonderfully captures the fluid state of our knowledge and the tenuous state of our interpretations."—Keith Thomson, author of The Legacy of the Mastodon and The Young Charles Darwin
-Keith Thomson

"Writing with passion and verve, Alan Feduccia challenges the prevalent view of bird evolution – arguing his case historically, philosophically, and scientifically.  Right or wrong, this is a splendid read and simply should not be ignored."—Michael Ruse, author of Darwinism and its Discontents
-Michael Ruse

"Riddle of the Feathered Dragons is a balanced, detailed look at the origin of birds, including their evolutionary relationships to theropod dinosaurs. These important issues have suffered an epidemic of both popular and professional misconception and foul play for decades. Alan Feduccia's insightful minority views should stimulate a healthy intellectual debate, and thus marginalize the hot-doggery."—David W. Steadman, author of Extinction and Biogeography of Tropical Pacific Birds
-David W. Steadman

"Lucid and entertaining, Alan Feduccia''s Riddle of the Feathered Dragons brings together and summarizes the issues in contention. This book will be a potential anodyne to received dogma."—Storrs L. Olson, Sc.D., Curator Emeritus, Division of Birds, National Museum of Natural History, Washington, D.C.
-Storrs L. Olson

"Riddle of the Feathered Dragons investigates whether birds evolved from advanced theropod dinosaurs or from an earlier, divergent archosaurian lineage.  Emphasis is placed on fossilized remains rather than procedures of computer driven phylogenetic analysis."—Robert Carroll, author of Vertebrate Paleontology and Evolution
-Robert Carroll
Yale University Press, 9780300164350, 368pp.
Publication Date: January 20, 2012
About the Author
Alan Feduccia is S. K. Heninger Distinguished Professor Emeritus, University of North Carolina, Chapel Hill. He is the author of the award-winning The Origin and Evolution of Birds. He lives in Chapel Hill, NC.
or
Not Currently Available for Direct Purchase