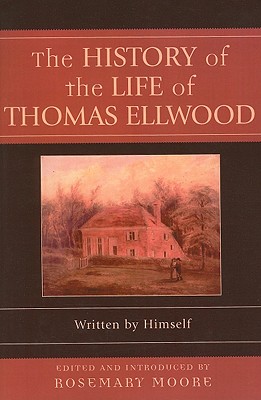 The History of the Life of Thomas Ellwood (Paperback)
Written by Himself (Sacred Literature Trust Series)
Yale University Press, 9780300165142, 240pp.
Publication Date: May 25, 2010
Other Editions of This Title:
Paperback (10/1/2013)
Paperback (10/2/2019)
Paperback (5/28/2010)
Paperback (6/16/2010)
Paperback (5/28/2010)
Paperback (6/9/2010)
Paperback (4/23/2019)
Hardcover (5/7/2016)
Hardcover (11/6/2015)
Hardcover (5/18/2016)
Paperback (2/9/2018)
Hardcover (11/19/2015)
Hardcover (5/19/2016)
Paperback (1/1/2004)
Paperback (1/23/2019)
* Individual store prices may vary.
Description
"There are many greater Quakers than Ellwood, but few more likeable," quips editor Rosemary Moore in her prologue. Her new edition of Thomas Ellwood's autobiography will be of interest to social and religious historians, Quakers, English literary scholars, and many others. Ellwood's story vividly recounts the early days of the Friends movement in seventeenth-century England and the persecution of its members. A student of Isaac Penington, an assistant to John Milton, and the editor of the journals of George Fox, Thomas Ellwood gives a moving account of his tumultuous life and times.
About the Author
Rosemary Moore, former president of the Friends Historical Society, is the author of The Light in Their Consciences: Early Quakers in Britain, 1646-1666 and editor of the works of Isaac Penington.