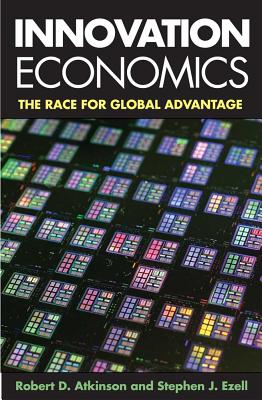 Innovation Economics (Hardcover)
The Race for Global Advantage
Yale University Press, 9780300168990, 440pp.
Publication Date: September 4, 2012
* Individual store prices may vary.
Description
This important book delivers a critical wake-up call: a fierce global race for innovation advantage is under way, and while other nations are making support for technology and innovation a central tenet of their economic strategies and policies, America lacks a robust innovation policy. What does this portend? Robert Atkinson and Stephen Ezell, widely respected economic thinkers, report on profound new forces that are shaping the global economy forces that favor nations with innovation-based economies and innovation policies. Unless theUnitedStates enacts public policies to reflect this reality, Americans facethe relatively lower standards of living associated with a noncompetitive national economy.
The authors explore how a weak innovation economy not only contributed to the Great Recession but is delaying America's recovery from it and how innovation in theUnited Statescompares with that in other developed and developing nations. Atkinson and Ezell then lay out a detailed, pragmatic road map for America to regain its global innovation advantage by 2020, as well asmaximize the global supply of innovation and promote sustainable globalization.
About the Author
Robert D. Atkinson is president of the Information Technology and Innovation Foundation and one of the world s foremost thinkers on innovation economics.Stephen J. Ezell is senior analyst at ITIF."
or
Not Currently Available for Direct Purchase