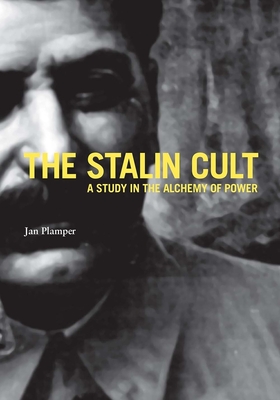 The Stalin Cult (Hardcover)
A Study in the Alchemy of Power (Yale-Hoover Series on Authoritarian Regimes)
Yale University Press, 9780300169522, 352pp.
Publication Date: January 17, 2012
* Individual store prices may vary.
Description
Between the late 1920s and the early 1950s, one of the most persuasive personality cults of all times saturated Soviet public space with images of Stalin. A torrent of portraits, posters, statues, films, plays, songs, and poems galvanized the Soviet population and inspired leftist activists around the world. In the first book to examine the cultural products and production methods of the Stalin cult, Jan Plamper reconstructs a hidden history linking artists, party patrons, state functionaries, and ultimately Stalin himself in the alchemical project that transformed a pock-marked Georgian into the embodiment of global communism. Departing from interpretations of the Stalin cult as an outgrowth of Russian mysticism or Stalin's psychopathology, Plamper establishes the cult's context within a broader international history of modern personality cults constructed around Napoleon III, Mussolini, Hitler, and Mao. Drawing upon evidence from previously inaccessible Russian archives, Plamper's lavishly illustrated and accessibly written study will appeal to anyone interested in twentieth-century history, visual studies, the politics of representation, dictator biography, socialist realism, and real socialism.
About the Author
Jan Plamper is Dilthey Fellow at the Max Planck Institute for Human Development in Berlin.
Praise For The Stalin Cult: A Study in the Alchemy of Power (Yale-Hoover Series on Authoritarian Regimes)…
"The crafting, production, and canonization of Stalin's image was no simple endeavor. It involved technologies that gave Stalin's cult a particularly modern flavor. . . through this alchemy of institutional and individual power did Stalin's personality cult penetrate the psyche of the Soviet citizenry."—Sean Guillory, New Books in Russia and Eurasia
— Sean Guillory
"An excellent study which greatly advances our understanding of one of the most important cultural artifacts of the twentieth century."— Graeme Gill, Russian Review
— Graeme Gill
"A fascinating history of the making and marketing of the Stalinist cult, [characterized by] clarity, sharp analysis, and a deft selection of images and illustrations. . . . A rich, valuable contribution to both modern intellectual history and the history of Russia."—
Choice
— Choice
Winner of the 2013 University of Southern California Book Prize in Literary and Cultural Studies sponsored by the Department of Slavic Languages and Literatures at the University of Southern California and awarded annually by the Association for Salvic, East European, and Eurasian Studies for an outstanding monograph published on Russia, Eastern or Eurasia in the fields of literary and cultural studies.
— Book Prize
"Invaluably, Plamper provides a wider framework for considering Socialist Realism, while his history of the Stalin cult of personality and the way that art was organised and controlled under this despotic ruler makes this essential reading for anyone who wants to gain a more profound understanding of the period, the art, and the way it was produced."—Christina Lodder, Burlington Magazine
— Chistina Lodder
or
Not Currently Available for Direct Purchase