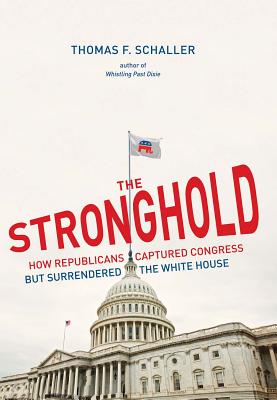 The Stronghold
How Republicans Captured Congress But Surrendered the White House
Hardcover

* Individual store prices may vary.
Other Editions of This Title:
Paperback (1/12/2016)
Description
A keen analysis of the GOP's transformation into a strong congressional party that has struggled to compete in presidential elections
Once the party of presidents, the GOP in recent elections has failed to win convincing national majorities. Republicans have lost four of the last six presidential races and lost the popular vote in five of the six. In the lone Republican victory, the party incumbent won--during wartime--by the slimmest of margins. Republican fortunes in Congress, meanwhile, have been almost a mirror image: in 1994 the GOP had controlled the Senate for just ten years in the previous six decades; since then it has had a majority more than half the time. Its control of the House of Representatives is even more striking. In 1994 Republicans gained their first House majority in forty years; since then they've been in control for all but four years, and they will likely retain a majority for the rest of this decade. What explains this seismic shift in the party's center of power, and what does it mean?
In this fascinating and important book, Tom Schaller examines national Republican politics since President Ronald Reagan left office in 1989. From Newt Gingrich's ascent as Speaker of the House through the defeat of Mitt Romney in 2012, Schaller traces the Republican Party's institutional transformation and the political consequences.
Gingrich's "Contract with America" set in motion a vicious cycle, Schaller contends: as the GOP became more conservative, it became more Congress-centered, and as its congressional wing grew more powerful, the party grew more conservative. This dangerous loop, unless broken, may signal a future of increasing radicalization, dependency on a shrinking pool of voters, and less viability as a true national party. In a thought-provoking conclusion, the author discusses repercussions of the GOP decline, among them political polarization and the paralysis of the federal government.
Yale University Press, 9780300172034, 368pp.
Publication Date: January 13, 2015
About the Author
Thomas Schaller is professor of political science, University of Maryland, Baltimore County. He writes a political column for the Baltimore Sun and lives in Washington, DC.
or
Not Currently Available for Direct Purchase