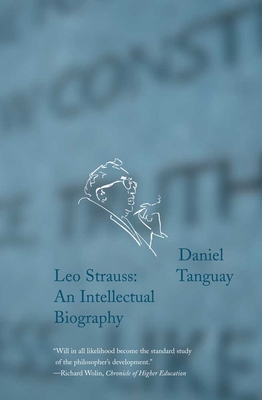 Leo Strauss
An Intellectual Biography
Paperback

* Individual store prices may vary.
Other Editions of This Title:
Hardcover (4/1/2007)
Description
A major, groundbreaking biography that traces the intellectual development of one of the most important political thinkers of the twentieth century

Since political theorist Leo Strauss's death in 1973, American interpreters have heatedly debated his intellectual legacy. Daniel Tanguay recovers Strauss from the atmosphere of partisan debate that has dominated American journalistic, political, and academic discussions of his work. Tanguay offers in crystal-clear prose the first assessment of the whole of Strauss's thought, a daunting task owing to the vastness and scope of Strauss's writings. This comprehensive overview of Strauss's thought is indispensable for anyone seeking to understand his philosophy and legacy.
Tanguay gives special attention to Strauss's little-known formative years, 1920-1938, during which the philosopher elaborated the theme of his research, what he termed the "theological-political problem." Tanguay shows the connection of this theme to other major elements in Strauss's thought, such as the Quarrel between the Ancients and Moderns, the return to classical natural right, the art of esoteric writing, and his critique of modernity. In so doing, the author approaches what is at the heart of Strauss's work: God and politics. Rescuing Strauss from polemics and ill-defined generalizations about his ideas, Tanguay provides instead an important and timely analysis of a major philosophical thinker of the twentieth century.
Yale University Press, 9780300172102, 272pp.
Publication Date: March 29, 2011
About the Author
Daniel Tanguay is associate professor of philosophy and adjunct professor of political science, University of Ottawa. He lives in Ottawa. Christopher Nadon is associate professor of government at Claremont McKenna College.