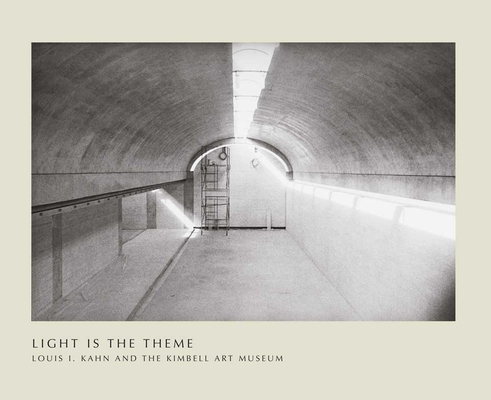 Light Is the Theme
Louis I. Kahn and the Kimbell Art Museum
Paperback

* Individual store prices may vary.
Description
Originally published in 1975 as a memorial to the Kimbell Art Museum's architect, Louis I. Kahn, Light Is the Theme provides an extended expression of the major themes articulated in his design for the museum. The text consists solely of Kahn's own words and explores his innovative use of natural light and playful employment of materials, which achieve their most refined state in the Kimbell, widely regarded as the architect's crowning achievement and admired as one of the greatest museum buildings of the 20th century.
Marking the 40th anniversary of the Kimbell Art Museum, this is the first time this classic book, updated with a new bibliography and a foreword by director Eric M. Lee, has been available outside of the museum.
Kimbell Art Museum, 9780300179408, 80pp.
Publication Date: February 28, 2012
About the Author
Louis I. Kahn (1901-1974) was the world-renowned American architect of the Kimbell Art Museum. Nell E. Johnson (1943-2007) was an assistant curator at the Kimbell Art Museum in the 1970s. Eric M. Lee is the director of the Kimbell Art Museum.