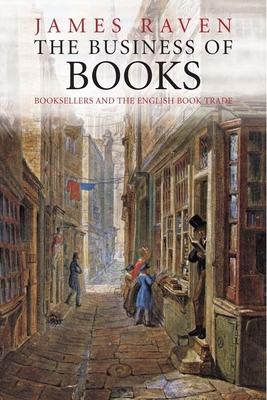 The Business of Books
Booksellers and the English Book Trade 1450-1850
Paperback

* Individual store prices may vary.
Description
In 1450 very few English men or women were personally familiar with a book; by 1850, the great majority of people daily encountered books, magazines, or newspapers. This book explores the history of this fundamental transformation, from the arrival of the printing press to the coming of steam. James Raven presents a lively and original account of the English book trade and the printers, booksellers, and entrepreneurs who promoted its development.
Viewing print and book culture through the lens of commerce, Raven offers a new interpretation of the genesis of literature and literary commerce in England. He draws on extensive archival sources to reconstruct the successes and failures of those involved in the book trade—a cast of heroes and heroines, villains, and rogues. And, through groundbreaking investigations of neglected aspects of book-trade history, Raven thoroughly revises our understanding of the massive popularization of the book and the dramatic expansion of its markets over the centuries.
Yale University Press, 9780300181630, 512pp.
Publication Date: July 9, 2007
About the Author
James Raven is professor of modern history, University of Essex. He is the author of numerous studies in cultural history and has published extensively on the history of the book and related topics.