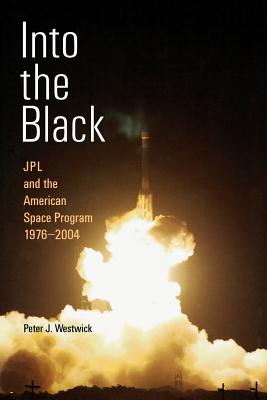 Into the Black (Paperback)
JPL and the American Space Program, 1976-2004
Yale University Press, 9780300184198, 416pp.
Publication Date: November 30, 2011
* Individual store prices may vary.
Description
In the decades since the mid-1970s, the Jet Propulsion Laboratory in Pasadena, California, has led the quest to explore the farthest reaches of the solar system. JPL spacecraft—Voyager, Magellan, Galileo, the Mars rovers, and others—have brought the planets into close view. JPL satellites and instruments also shed new light on the structure and dynamics of earth itself, while their orbiting observatories opened new vistas on the cosmos. This comprehensive book recounts the extraordinary story of the lab's accomplishments, failures, and evolution from 1976 to the present day.

This history of JPL encompasses far more than the story of the events and individuals that have shaped the institution. It also engages wider questions about relations between civilian and military space programs, the place of science and technology in American politics, and the impact of the work at JPL on the way we imagine the place of humankind in the universe.
About the Author
Peter J. Westwick is Olin Fellow, International Security Studies, Yale University. His first book, The National Labs: Science in an American System, 1947-1974, was awarded the Book Prize of the Forum for History of
Science in America in 2004.