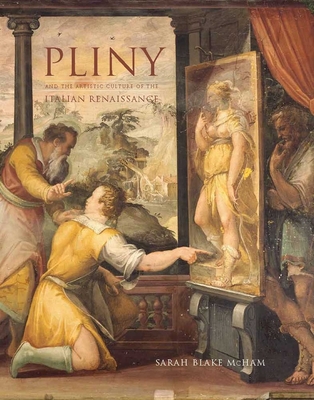 Pliny and the Artistic Culture of the Italian Renaissance: The Legacy of the "Natural History" (Hardcover)
The Legacy of the "Natural History"
Yale University Press, 9780300186031, 464pp.
Publication Date: May 7, 2013
* Individual store prices may vary.
or
Not Currently Available for Direct Purchase
Description
Pliny's Natural History (A.D. 77-79) served as an indispensable guide to and exemplar of the ideals of art for Renaissance artists, patrons, and theorists. Bearing the imprimatur of antiquity, the Natural History gave permission to do art on a grand scale, to value it, and to see it as an incomparable source of prestige and pleasure.
In this magisterial book Sarah Blake McHam surveys Pliny's influence, from Petrarch, the first figure to recognize Pliny's relevance to understanding the history of Greek art and its reception by the Romans, to Vasari and late 16th-century theorists. McHam charts the historiography of Latin and Italian manuscripts and early printed copies of the Natural History to trace the dissemination of its contents to artists from Donatello and Ghiberti to Michelangelo and Titian. Meanwhile, benefactors commissioned works intended to emulate the prototypes Pliny described, aligning themselves with the great patrons of antiquity. This is a richly illustrated, comprehensive reference work of social history, myth making, iconography, theory, and criticism.
About the Author
Sarah Blake McHam is professor of art history at Rutgers University.
Advertisement