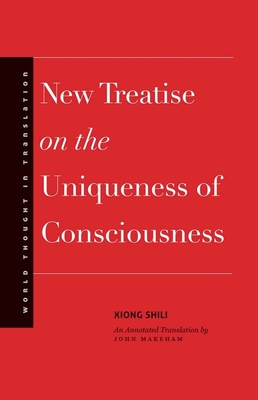 New Treatise on the Uniqueness of Consciousness (World Thought in Translation) (Hardcover)
Yale University Press, 9780300191578, 416pp.
Publication Date: September 22, 2015
* Individual store prices may vary.
Description
This book, the first English translation of what many consider to be the most original work of Chinese philosophy produced in the twentieth century, draws from Buddhist and Confucian philosophy to develop a critical inquiry into the relation between the ontological and the phenomenal. This annotated edition examines Xiong Shili's complex engagement with Buddhist thought and the legacy of Xiong's thought in New Confucian philosophy. It will be an indispensable resource for students of Eastern philosophy and Chinese intellectual history, as well as for philosophers who may not be familiar with the Chinese tradition.
About the Author
Xiong Shili (1885–1968) was a luminary in Modern New Confucianism and Buddhist philosophy, especially Yogacara. He shaped modern Chinese philosophy by developing new syncretic approaches to the interpretation of traditional Chinese philosophy. John Makeham teaches Chinese philosophy and classical Chinese at the Australian National University.
Praise For New Treatise on the Uniqueness of Consciousness (World Thought in Translation)…
"This is an excellent translation. Makeham's thorough annotations guide readers through the difficult text, and reveal the sources and contexts of Xiong's philosophy. His meticulous scholarship increases the intellectual value of this text significantly."—Sor-Hoon Tan, National University of Singapore
— Sor-Hoon Tan
"This book's importance for modern Chinese intellectual history knows no bounds. It would top many people's lists of the most historically important books in Chinese philosophy in the last hundred years. The technical demands of this project are terrific, and only a handful of people in the world have the right skill set to have undertaken it. The book will become the most important resource on Xiong's work."—Jason Clower, California State University, Chico
— Jason Clower
or
Not Currently Available for Direct Purchase