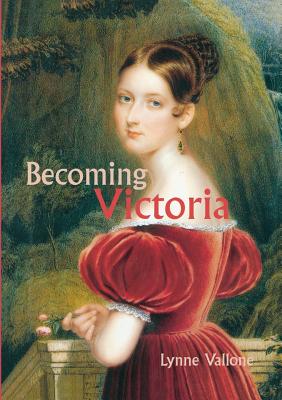 Becoming Victoria
Paperback

* Individual store prices may vary.
Description
Just eight months old when her father, Edward, duke of Kent, died unexpectedly, the princess Victoria moved significantly closer to England's throne. The task of raising a potential female monarch assumed critical importance for the nation, yet Victoria's girlhood and adolescence have received scant attention from historians, cultural critics, and even her biographers. In this engaging and revealing book, Lynne Vallone shows us a new Victoria—a lively and passionate girl very different from the iconic dour widow of the queen's later life.
Based on a thorough exploration of the young Victoria's own letters, stories, drawings, educational materials, and journals—documents that have been under appreciated until now—the book illuminates the princess's childhood from her earliest years to her accession to the throne at age eighteen in 1837. Vallone presents a fresh assessment of "the rose of England" within the culture of girlhood and domestic life in the 1820s and 1830s. The author also explores the complex and often conflicting contexts of the period, including Georgian children's literature, conventional childrearing practices, domestic and familial intrigues, and the frequently turbulent political climate. Part biography, part historical and cultural study, this richly illustrated volume uncovers in fascinating detail the childhood that Victoria actually lived.
Yale University Press, 9780300197693, 276pp.
Publication Date: June 1, 2001