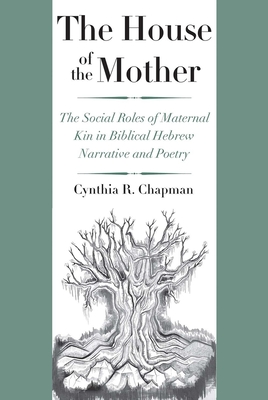 The House of the Mother (Hardcover)
The Social Roles of Maternal Kin in Biblical Hebrew Narrative and Poetry (The Anchor Yale Bible Reference Library)
Yale University Press, 9780300197945, 360pp.
Publication Date: November 22, 2016
* Individual store prices may vary.
Description
A novel approach to Israelite kinship, arguing that maternal kinship bonds played key social, economic, and political roles for a son who aspired to inherit his father's household

Upending traditional scholarship on patrilineal genealogy, Cynthia Chapman draws on twenty years of research to uncover an underappreciated yet socially significant kinship unit in the Bible: "the house of the mother." In households where a man had two or more wives, siblings born to the same mother worked to promote and protect one another's interests. Revealing the hierarchies of the maternal houses and political divisions within the national house of Israel, this book provides us with a nuanced understanding of domestic and political life in ancient Israel.
About the Author
Cynthia R. Chapman is the Adelia A.G. Johnston and Harry Thomas Frank Professor of Biblical Studies at Oberlin College. She is the author of The Gendered Language of Warfare in the Israelite-Assyrian Encounter.
Praise For The House of the Mother: The Social Roles of Maternal Kin in Biblical Hebrew Narrative and Poetry (The Anchor Yale Bible Reference Library)…
"[This] engaging, meticulously researched book . . . offers a nuanced view of biblical women, not as mere passive or peripheral objects of men, but as active participants in the society of their time."—F. Volker Greifenhagen, Reading Religion
"A nuanced and compelling scholarly study"—Jacqueline E. Lapsley, Christian Century
"The book is thorough in its treatment of kinship themes in the Hebrew Bible, engagingly written and beautifully crafted. . . . This is a book I will recommend widely and to which I will return often."—Johanna Stiebert, Bible and Critical Theory
"Those who read her book will come away with a larger (if not revolutionary) understanding of the dynamic social patterns, power, and values found within recitations of kinship within the Bible."—Lewis Fried, The Key Reporter
"A masterful study, well-researched, cogent, and persuasive. . . . A brilliant book that will surely shape the continuing discourse concerning both women and kinship in the Hebrew Bible for years to come."—Laura Quick, Review of Biblical Literature
"With verve, Chapman's book recovers and reconstructs the importance of female kinships in ancient Israel, and it does so with readable prose that will reward any interested student or scholar."—Adam E. Miglio, Bulletin for Biblical Research
"I highly recommend this erudite piece of biblical scholarship to those interested in anthropological and sociological approaches as well as to scholars and students interested in the role of women in ancient Israel."—Tyler Mayfield, Religious Studies Review
Co-winner of the 2017 Biblical Archaeology Society Publication Award in the Best Book Relating to the Hebrew Bible category.
"In this extraordinarily important study, Cynthia Chapman sheds light on numerous enigmatic biblical passages and has made a major contribution to our understanding of Israel's social world. Chapman is a pioneer in the study of women's kinship."—Robert R. Wilson, Yale Divinity School  

"With methodological sophistication, Cynthia Chapman explores evidence of maternal kin from the Hebrew Bible and ancient Levant. Her work is both wisely cautious and creatively daring, an exciting new contribution to both biblical studies and the wider field of cultural studies."—Susan Niditch, Amherst College
"A methodological tour de force reassessing ancient Israelite social history, informed by keen exegeses and new insights, expressed in crystalline prose, a major new contribution to understanding how women's lives shaped biblical narratives—Chapman's book qualifies as a landmark in the field."—David S. Vanderhooft, Boston College

or
Not Currently Available for Direct Purchase