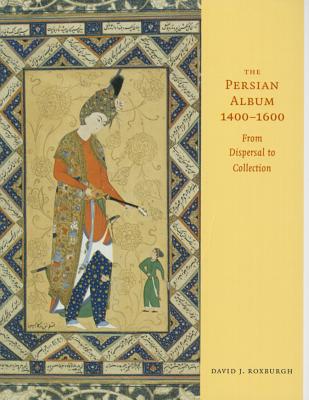 The Persian Album, 1400-1600 (Paperback)
From Dispersal to Collection
Yale University Press, 9780300205572, 392pp.
Publication Date: October 1, 2013
* Individual store prices may vary.
Description
This groundbreaking book examines portable art collections assembled in the courts of Greater Iran in the fifteenth and sixteenth centuries. Made for members of the royal families or ruling elites, albums were created to preserve and display art, yet they were conceptualized in different ways. David Roxburgh, a leading expert on Persian albums and the art of the book, discusses this diversity and demonstrates convincingly that to look at the practice of album making is to open a vista to a culture of thought about the Persian art tradition.
The book considers the album's formal and physical properties, assembly, and content, as well as the viewer's experience. Focusing on seven albums created during the Timurid and Safavid dynasties, Roxburgh reconstructs the history and development of this codex form and uses the works of art to explore notions of how art and aesthetics were conceived in Persian court culture. Generously illustrated with over 175 images, many rare and previously unpublished, the book offers a range of new insights into Persian visual culture as well as Islamic art history.
About the Author
David J. Roxburgh is professor of the history of art and architecture at Harvard University.
or
Not Currently Available for Direct Purchase