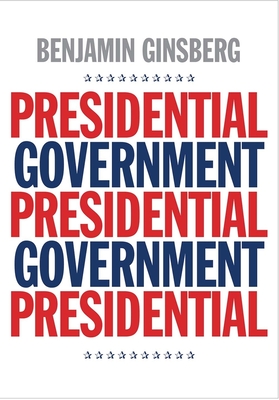 Presidential Government (Paperback)
Yale University Press, 9780300212068, 504pp.
Publication Date: May 24, 2016
* Individual store prices may vary.
Description
Noted political scientist Benjamin Ginsberg has written an essential text for courses on the United States presidency. An invaluable resource, Ginsberg's comprehensive analysis emphasizes the historical, constitutional, and legal dimensions of presidential power. He explores the history and essential aspects of the office, the president's relationship to the rest of the executive branch and to a subordinated Congress, and the evolution of the American president from policy executor to policy maker. Compelling photo essays delve into topics of special interest, including First Spouses, Presidential Eligibility, and Congressional Investigations of the White House.
About the Author
Benjamin Ginsberg is the David Bernstein Professor of Political Science at Johns Hopkins University and chairof the Hopkins Center for Advanced Governmental Studies. He is the co-author of American Government: Power and Purpose, among other titles. He lives in Potomac, MD.
Praise For Presidential Government…
"Destined to become the quintessential textbook on the American presidency."—Choice
"Ginsberg provides students with a sweep of presidential history. Put simply, it is excellent scholarship. I consider myself a good presidential historian and I learned much from reading it."—Wilbur C. Rich, Wellesley College
"Ginsberg has written a solid presidency textbook that offers a different approach than many on the market. The author . . . underscores many facets of the presidency that other texts miss"—Matthew Eshbaugh-Soha, University of North Texas
"Presidential Government is a book of great learning and rich insight.  Through historical and institutional lenses Ginsberg offers a nuanced portrait of the presidency in the American constitutional system. It is a superb text."—Peri Arnold, author of Remaking the Presidency: Roosevelt, Taft and Wilson.
"With careful attention to detail...Ginsberg, a foremost scholar of American politics, provides important insights into the critical and uneasy relationship between executive power and the American republic."—Sidney Milkis, University of Virginia

"Comprehensive, up-to-date, and marked by a distinctive developmental approach, Benjamin Ginsberg's new book could become a classic text on the presidency for the twenty-first century."—Jeffrey K. Tulis, author of The Rhetorical Presidency 

or
Not Currently Available for Direct Purchase