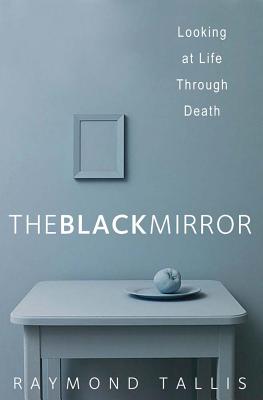 The Black Mirror (Hardcover)
Looking at Life through Death
Yale University Press, 9780300217001, 352pp.
Publication Date: August 25, 2015
* Individual store prices may vary.
Description
A physician-philosopher celebrates the mystery and delight of everyday life from an imagined posthumous perspective

In this beautifully written personal meditation on life and living, Raymond Tallis reflects on the fundamental fact of existence: that it is finite. Inspired by E. M. Forster's thought that "Death destroys a man but the idea of it saves him," Tallis invites readers to look back on their lives from a unique standpoint: one's own future corpse. From this perspective, he shows, the world now vacated can be seen most clearly in all its richness and complexity.
 
Tallis blends lyrical reflection, humor, and the occasional philosophical argument as he explores his own postmortem recollections. He considers the biological processes and the senses that opened up his late world and the million-nooked space in which he passed his life. His inert, dispossessed body highlights his ceaseless activity in life, the mind-boggling inventory of his possessions, and the togetherness and apartness that characterized his relationships in the material and social worlds. Tallis also touches on the idea of a posthumous life in the memories of those who outlive him. Readers who accompany Tallis as he considers his life through death will appreciate with new intensity the precariousness and preciousness of life, for here he succeeds in his endeavor to make "the shining hour" shine more brightly.
 
About the Author
Raymond Tallis is a poet, novelist, and philosopher as well as former professor of geriatric medicine and consultant physician. He has published some 200 research articles on the neurology of old age and neurological rehabilitation. He is also author of more than two dozen books on the philosophy of mind, philosophical anthropology, literary theory, the nature of art, and cultural criticism. He lives in Stockport, UK.
 
Praise For The Black Mirror: Looking at Life through Death…
"Tallis has succeeded in illuminating life through an unflinching look at death and the dying process. This book is an entirely new approach that challenges the reader to consider looking death squarely in the face in order to enrich one's living experience."—Eric Pfeiffer, M.D., author of Caregiving in Alzheimer's and Other Dementias and Winning Strategies for Successful Aging
— Eric Pfeiffer
"The Black Mirror succeeds in capturing the smallness and simultaneous vastness of a single life."—Financial Times
— Financial Times
"Tallis has tried something new, something difficult, and he has brought a strong intelligence and linguistic facility to bear on the task."—The Wall Street Journal
— The Wall Street Journal
"Tallis has written a unique, philosophical meditation on human life from the perspective of death . . . Readers will learn from these moving meditations, in which they will no doubt find reflections of their own life experiences."—Choice
— Choice
or
Not Currently Available for Direct Purchase