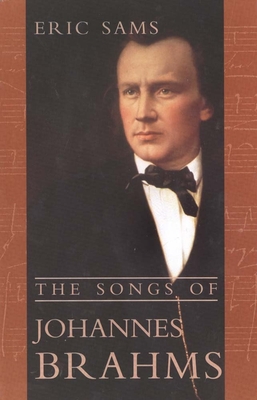 The Songs of Johannes Brahms
Paperback

* Individual store prices may vary.
Other Editions of This Title:
Hardcover (6/10/2000)
Description
In this long awaited book, Eric Sams examines each of Johannes Brahms's 213 songs and reveals the full extent of the poetry, fantasy and humour of the composer's work. The book begins with an introduction to Brahms the song-writer, and then provides a complete song-by-song analysis, giving the German text as set by Brahms followed by an English translation of each of the poems, a commentary on points of musicology and literary detail, as well as practical help and suggestions for the singer. Sams believes Brahms to be the most neglected of all the great lied composers. Here, as part of the continuing re-evaluation of the composer's work over the last twenty years, he demonstrates the greatness of the Brahms song with sensitivity and scholarship. Songs were among Brahms's first and last works, and much of his music is associated with words, whether overt texts or covert allusions. Essential to the composer's method of song-writing was a harmony between musical form and poetic text. Sams takes us right to the heart of that creative method and helps to explain how and why a particular part of the text matches a particular piece of music. He includes a list of the motifs employed by Brahms to help show how the mind of the composer worked when seeking apposite music for the imagery of the poem. Written with wit and filled with subtle detail, 'The Songs of Johannes Brahms' will serve as an invaluable companion for students, performers and listeners alike. '... the fruit of a lifetime's immersion in the topic. There is no doubt in my mind that this will be the standard work on the Brahms lieder for years to come.' Graham Johnson Eric Sams is a world authority on Lieder and the author of numerous works of musicology.
Yale University Press, 9780300221305, 386pp.
Publication Date: May 4, 2000