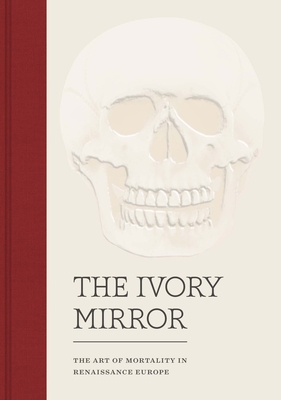 The Ivory Mirror
The Art of Mortality in Renaissance Europe
Hardcover

* Individual store prices may vary.
Description
A fascinating exploration of the visual culture of mortality in Renaissance Europe
We often imagine the Renaissance as an age of exceptional human progress and artistic achievement. But, intriguingly, macabre images proliferated in precisely this period: unsettling depictions of Death personified, of decaying bodies, of young lovers struck down in their prime. These morbid themes run riot in the remarkable array of artworks featured in
The Ivory Mirror
. Nearly 200 illustrated artworks—from ivory prayer beads to gem-encrusted jewelry to exquisitely carved small sculptures—present us with an aspect of this era that is at once darker and more familiar than we might have expected. Focused on the challenge of making choices in an increasingly complex and uncertain world, Renaissance artists turned to poignant, often macabre imagery to address the critical human concern of acknowledging death, while striving to create a personal legacy that might outlast it. The essays gathered here discuss the development and significance of this transformative art of the past, while exploring themes that are still relevant today: how does one navigate the implicit tension between mortality and morality and seek to balance individual pleasure with the pursuit of a greater good? 
Distributed for the Bowdoin College Museum of Art

Exhibition Schedule:
Bowdoin College Museum of Art
(06/24/17–11/26/17)
Bowdoin College Museum of Art, 9780300225952, 280pp.
Publication Date: September 19, 2017
About the Author
Stephen Perkinson is Peter M. Small Associate Professor of Art History and guest curator, Bowdoin College Museum of Art. Naomi Speakman is curator in the Department of Prehistory and Europe at the British Museum, London. Katherine Baker is an assistant professor of art history at Arkansas State University. Elizabeth Morrison is senior curator of manuscripts at the J. Paul Getty Museum. Emma Solberg is assistant professor of English at Bowdoin College.
or
Not Currently Available for Direct Purchase