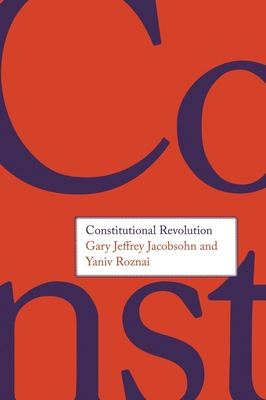 Constitutional Revolution
Hardcover

* Individual store prices may vary.
Description
Few terms in political theory are as overused, and yet as under-theorized, as constitutional revolution. In this book, Gary Jacobsohn and Yaniv Roznai argue that the most widely accepted accounts of constitutional transformation, such as those found in the work of Hans Kelsen, Hannah Arendt, and Bruce Ackerman, fail adequately to explain radical change. For example, a "constitutional moment" may or may not accompany the onset of a constitutional revolution. The consolidation of revolutionary aspirations may take place over an extended period. The "moment" may have been under way for decades—or there may be no such moment at all. On the other hand, seemingly radical breaks in a constitutional regime actually may bring very little change in constitutional practice and identity. Constructing a clarifying lens for comprehending the many ways in which constitutional revolutions occur, the authors seek to capture the essence of what happens when constitutional paradigms change.
 
Praise For Constitutional Revolution…
"This timely book offers a novel and highly sophisticated assessment of constitutional change as 'revolution.' Its depth of analysis and challenging findings will ensure its status as a benchmark for future research in a burgeoning field."—Stephen Tierney,University of Edinburgh
 

"This masterful and provocative book forces us to rethink the key concept of constitutional revolution. It provides an essential contribution to the understanding of contemporary constitutional transformations."—Michel Rosenfeld, Yeshiva University
 

"The concept of 'constitutional revolution' is at once pervasive in scholarly literature and difficult to grasp. Jacobsohn and Yaniv Roznai provide a truly illuminating analysis of this complex subject. Their book, deeply rooted in close and consistently fascinating examinations of constitutional revolutions and counter-revolutions, must be read and grappled with by anyone interested in the fundamentals of constitutional theory and development."—Sanford Levinson, author of An Argument Open to All: Reading The Federalist in the 21st Century

"Constitutional revolutions in a moment or step-by-step? Only by 'The People' or perhaps by the courts? This challenging and valuable work shows that answering these and related questions leads us to consider fundamental matters of constitutional identity and constitutionalism itself."—Mark Tushnet, Harvard Law School


Yale University Press, 9780300231021, 384pp.
Publication Date: May 19, 2020
About the Author
Gary Jeffrey Jacobsohn is the H. Malcolm Macdonald Professor of Constitutional and Comparative Law in the Department of Government at the University of Texas at Austin. Yaniv Roznai is a Senior Lecturer at the Harry Radzyner Law School, Interdisciplinary Center Herzliya.