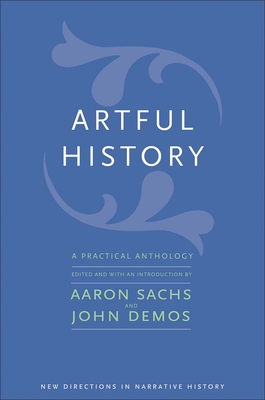 Artful History (Paperback)
A Practical Anthology (New Directions in Narrative History)
Yale University Press, 9780300239904, 304pp.
Publication Date: February 18, 2020
* Individual store prices may vary.
Description
Is there any reason that serious historical scholarship cannot receive literary expression? Isn't it possible that the most committed empiricists and postmodernists might both achieve better results by thinking of writing as a craft, rather than just a means of packaging research? This book compiles some of the most compelling efforts to make history writing eloquent, stirring, and memorable, in the realms of both practice and theory. The authors included here prove the great potential of approaching the writing of history as a literary art, even as they retain a commitment to rigorous scholarship. The collection shows how historians can aspire to find a form that matches and enhances their substance, nudging readers toward what historian John Clive called the "spell that lingers in the memory and is conducive not just to reading but to rereading."
 
With selections from: Jonathan Spence, Simon Schama, Saidiya Hartman, Wendy Warren, Jill Lepore, Louis Masur, Jane Kamensky, and John Demos, among others.
About the Author
Aaron Sachs is professor of history at Cornell University. John Demos is professor of history emeritus at Yale University. Together, they are the co-editors of Yale University Press's New Directions in Narrative History series.