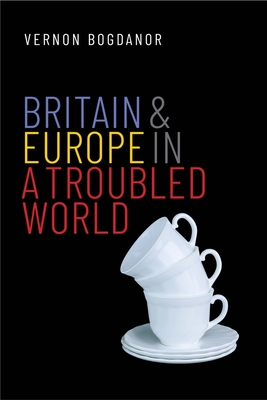 Britain and Europe in a Troubled World (The Henry L. Stimson Lectures Series) (Hardcover)
Yale University Press, 9780300245615, 176pp.
Publication Date: November 24, 2020
* Individual store prices may vary.
Description
The history of Britain's complex relationship with Europe, untangled

Is Britain a part of Europe? The British have been ambivalent on this question since the Second World War, when the Western European nations sought to prevent the return of fascism by creating strong international ties throughout the Continent. Britain reluctantly joined the Common Market, the European Community, and ultimately the European Union, but its decades of membership never quite led it to accept a European orientation. In the view of the distinguished political scientist Vernon Bogdanor, the question of Britain's relationship to Europe is rooted in "the prime conflict of our time," the dispute between the competing faiths of liberalism and nationalism. This concise, expertly guided tour provides the essential background to the struggle over Brexit.
About the Author
Vernon Bogdanor, C.B.E., is professor of government, King's College, London, and was for many years professor of government at Oxford University. He has been an adviser to several governments, including those of Albania, Czech Republic, Hungary, Kosovo, Israel, and Trinidad.
Praise For Britain and Europe in a Troubled World (The Henry L. Stimson Lectures Series)…
"As the resurgent tide of nationalism has swept away Britain's European Union membership, Vernon Bogdanor details the historical and psychological attitudes which will influence the forging of a new relationship."—Lord Butler of Brockwell, Head of the UK Civil Service 1988-98
 
"Vernon Bogdanor's fascinating history of the ideas, politics and events in British-European relations over the post-War era is vital reading for anyone wishing to look to the past to explain how and why Brexit occurred and what its effects are likely to be."—Robert Blackburn QC, King's College London
"No subject could be more important; and no one is better qualified to engage with it than Bogdanor. He does so with his usual clarity, rigour and persuasiveness."— Andrew Blick, King's College London
 
"For Bogdanor, Brexit dramatizes the long-term loss of legitimacy of Britain's governing class. This book is a brave effort to move beyond the headlines by Britain's most distinguished constitutionalist."—Bruce Ackerman, Sterling Professor of Law and Political Science, Yale University