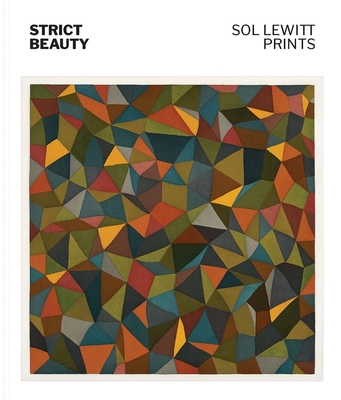 Strict Beauty (Hardcover)
Sol LeWitt Prints
Yale University Press, 9780300253825, 288pp.
Publication Date: November 10, 2020
* Individual store prices may vary.
Description
A landmark survey of Sol LeWitt's printmaking practice

The conceptual artist Sol LeWitt (1928–2007) is best known for his programmatic wall drawings and modular structures, but alongside these works he generated more than 350 print projects, comprising thousands of lithographs, silkscreens, etchings, aquatints, woodcuts, and linocuts. This generously illustrated volume is the first to take a comprehensive look at LeWitt's significant yet underexplored printmaking practice. Drawing together new archival research, interviews, and careful material and visual analyses, David S. Areford brilliantly situates LeWitt's prints within the broader context of his serial-, system-, and rule-based approach to artmaking. The specific processes of print media, Areford argues, were perfectly suited for LeWitt's particular brand of conceptual art, in which the "idea becomes the machine that makes the art."
 
With over 400 illustrations, many never before published, this study offers a more complete picture of LeWitt's oeuvre—and the essential place printmaking holds in it. The result will deepen the understanding not only of the variety of LeWitt's output but of the genealogy of his distinct geometric and linear formal language.
About the Author
David S. Areford is associate professor and department chair of art at the University of Massachusetts Boston.