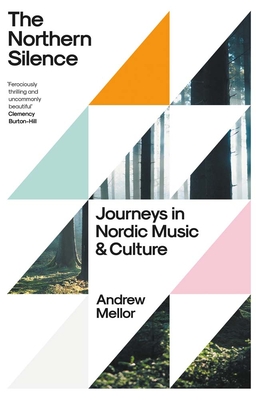 The Northern Silence
Journeys in Nordic Music and Culture
Hardcover

* Individual store prices may vary.
Description
An essential exploration of Nordic composers and musicians, and the distinctive culture that continues to shape them
 
Once considered a musical backwater, the Nordic region is now a musical powerhouse. Conductors from Denmark and Finland dominate the British and American orchestral scene. Interest in the old masters Sibelius and Grieg is soaring and progressive pop artists like Björk continue to fascinate as much as they entertain.
 
Andrew Mellor journeys to the heart of the Nordic cultural psyche. From Reykjavik to Rovaniemi, he examines the success of Nordic music's performers, the attitude of its audiences, and the sound of its composers past and present—celebrating along the way some of the most remarkable music ever written. Mellor peers into the dark side of the Scandinavian utopia, from xenophobia and alcoholism to parochialism and the twilight of the social democratic dream. Drawing on a range of genres and firsthand encounters, he reveals that our fascination with Nordic societies and our love for Nordic music might be more intertwined than first thought.
Praise For The Northern Silence: Journeys in Nordic Music and Culture…
"The Nordic lands have become a musical powerhouse, from Grieg and Sibelius to Björk and Eurovision winners. Over a decade or more a passion for all things northern has taken Mellor on an exploration of Nordic culture, its folklore and landscapes, the Nordic noir mindset and, above all, its musical richness."—Richard Fairman, Financial Times, "Best summer books of 2022: Classical music"

"Andrew Mellor's The Northern Silence: Journeys in Nordic Music and Culture (Yale) brings together, with a discoverer's verve and an expert's attentive accuracy, the paradox behind the five Nordic countries' artistic achievements. Their awed reverence for nature, combined with deep respect for preceding generations, goes with insistence on maintaining progressive institutions for the furtherance of the arts. Mellor compellingly presents their stress on music in school curriculums, their training of musicians and their widespread provision of conducive buildings and locations."—Paul Binding, Times Literary Supplement 'Books of 2022'

"The book is above all a profuse and expert love letter to music and life in the Nordic countries. Mellor's expertise in and enthusiasm for his subject comes clearly across in the text."—Lasse Lehtonen, Finnish Music Quarterly

"Above all, The Northern Silence is an extraordinary achievement for Mellor's ability on the one hand to find commonalities among disparate threads, and on the other to tease out the implications of a single theme: neither with any expectation of a definitive answer."—Will Yeoman, Limelight

"Andrew Mellor leads us on an evocative journey through the rich and sonorous pine forest of Nordic music, acting as our faithful and knowledgeable guide and discovering treasures at every turn."—Víkingur Ólafsson, Pianist

"A sense of deep listening and of silence underpins this brilliant book; an impressive thought-map of interconnected journeys, from the forest to the heart of the Nordic psyche. Mellor presents his insightful ideas with an intensely personal clarity, one that seems infused with the crisp, clean air of the Nordic wilderness."—Tansy Davies, composer

"An outstanding account. Andrew Mellor takes us on a sonic journey that is as ferociously thrilling and uncommonly beautiful as the Nordic landscape which he now calls home. Fascinating, nuanced and ear-opening. I am listening anew."—Clemency Burton-Hill, broadcaster, musician, and author

"I have long admired and respected Andrew Mellor's work. He always writes with a deep knowledge and love of his subject matter and his particular expertise in the field of Nordic music is unparalleled."—Leif Ove Andsnes, pianist

"I was entranced by this pitch perfect journey through Scandinavia, evoking the people, the places and most uniquely, the music; inspired by the silence and the snow, the long, dark winters and frantic bursts of summer that make life and culture feel so visceral there."—Mariella Frostrup, broadcaster and author


Yale University Press, 9780300254402, 320pp.
Publication Date: July 26, 2022
About the Author
Andrew Mellor is a journalist and critic. He has written about music, architecture, design, and cultural politics for publications around the world and is a critic for Gramophone and the Financial Times. He lives in Copenhagen.