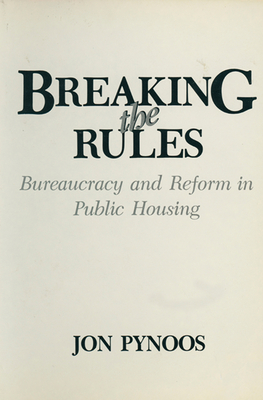 Breaking the Rules (Hardcover)
Bureaucracy and Reform in Public Housing (Environment)
Springer, 9780306423024, 221pp.
Publication Date: October 31, 1986
Other Editions of This Title:
Paperback (10/1/2011)
* Individual store prices may vary.
Description
This is a study of how a bureaucracy allocates a commodity or a service in this case, public housing. In the broadest sense, it seeks to understand how bureaucrats try to resolve two often conflicting goals of regulatory justice: equity (treating like cases alike on the basis of rules) and respon siveness (making exceptions for persons whose needs require that rules be stretched). It analyzes the extent to which such factors as bureaucratic norms, the task orientation of workers, third-party pressure, and outside intervention affect staff members' use of discretion. Many of the rules under consideration were intended by federal officials to achieve such programmatic objectives as racial desegregation and housing for the neediest; in this regard, the study is also an examination of federal-local relationships. Finally, the study examines how the use of discretion changes over time as an agency's mission shifts and reforms are attempted. This book is directed at the audience of administrators of programs who offer services to the public and struggle with how to allocate them. The book is also intended for those concerned with housing policy, partic ularly the difficult problems of whom to house. Finally, it is hoped that students of public management, social welfare, government, and urban planning, who are interested in how public policy is administered through a bureaucracy, will find the book insightful. The case chosen for study is the Boston Housing Authority.
or
Not Currently Available for Direct Purchase