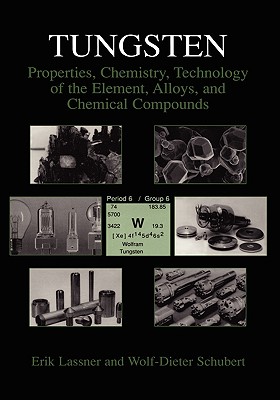 Tungsten (Hardcover)
Properties, Chemistry, Technology of the Element, Alloys, and Chemical Compounds
Springer, 9780306450532, 422pp.
Publication Date: January 31, 1999
* Individual store prices may vary.
Description
Why does someone write a book about Tungsten? There are several reasons and precedents for this, the most important of which is that the last book on tungsten was written more than 20 years ago, in 1977, by St. W H. Yih and Ch T. Wang. During the intervening period there have been many new scientific and technological developments and innova- tions, so it was not only our opinion but the view of many other members of the "tungsten family" that it was time to start writing a new book about tungsten. Preparations of the new book began in 1994. further impetus to the project was provided by the realization that in spite of this new knowledge having been presented at seminars or published in the technical press, a general acknowledgement of it by the majority of technicians and scientists is still far from being realized. It is our hope that this book will significantly contribute to a broader acceptance of recent scientific and technological innovations. An important prerequisite for such a project is the availability of a recently retired, experienced person willing to devote his time and talents to the tedious part of the exercise.