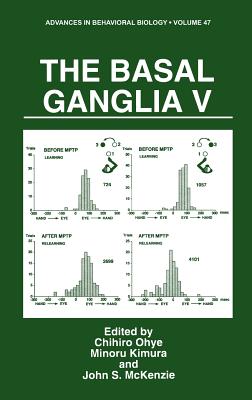 The Basal Ganglia V (Advances in Behavioral Biology #47) (Hardcover)
Springer, 9780306453861, 522pp.
Publication Date: January 31, 1997
Other Editions of This Title:
Paperback (7/18/2013)
* Individual store prices may vary.
Description
This volume, The Basal Ganglia V, is derived from proceedings of the fifth Triennial Meeting of the International Basal Ganglia Society (IBAGS). The Meeting was held from 23-26 May, 1995, at Nemuno-Sato, in the Mie Prefecture of central Japan, not far from the traditional birth place of the country. As at previous Meetings, our aim was to hear and discuss new ideas and data on the Basal Ganglia. About one hundred papers were presented, on platform or as posters. We had valuable talks, stimulating discussions, and agreeable social contacts. Although just before this Meeting, there were several unusual accidents in Japan, a big earthquake in the Kobe area, not far from the Meeting place, and toxic gas terrorism in Tokyo, some hundred participants came from Europe, the United States, and elsewhere. All through the Meeting days, we were together in a beautiful environment, surrounded by fresh green vegetation, flowers and blue sea, as has been traditional for IBAGS meetings. We spent happy and pleasant sunny days there, with superb accommodation and cuisine. Also following the traditional policy of our Society, this volume has been edited to include as many papers as possible, without any selection. New ideas and data may sometimes be controversial and still immature, but we accepted all and put them together in this volume. We hope that from these fascinating papers, further new principles of basal ganglia action might emerge in the future.