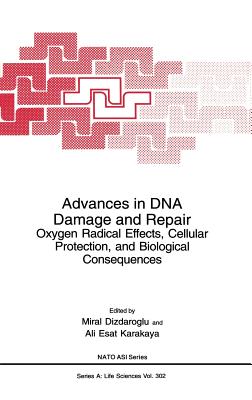 Advances in DNA Damage and Repair (NATO Science Series A (Hardcover)
#302)
Springer, 9780306460425, 511pp.
Publication Date: February 28, 1999
Other Editions of This Title:
Paperback (11/9/2012)
* Individual store prices may vary.
Description
Damage to DNA by both exogenous and endogenous sources is increasingly regarded as highly important in the initiation and progression of cancer and in the occurance of other pathological events. DNA damage caused by reactive oxygen-derived species, also called oxidative DNA damage, is most the frequent type encountered by aerobic cells. Mechanistic studies of carcinogenesis indicate an important role of this type of damage to DNA. There is also strong evidence to support the role of oxidative DNA damage in the aging process. DNA damage is opposed in vivo by repair systems. If not repaired, DNA damage may lead to detrimental biological consequences. Therefore, the repair of DNA damage is regarded as one of the essential events in all life forms. In recent years the field of DNA repair has flourished due to new findings on DNA repair mechanisms and the molecular basis of cancer. A detailed knowledge of mechanisms of DNA damage and repair, and how individual repair enzymes function may lead to manipulation of DNA repair in cells and ultimately to an increase of the resistence of human cells to DNA-damaging agents. This volume covers the most recent devlopments in this research field and contains contributions from scientists working in the fields of biochemistry, molecular biology, enzymology, biomedical science, and radiation biology.