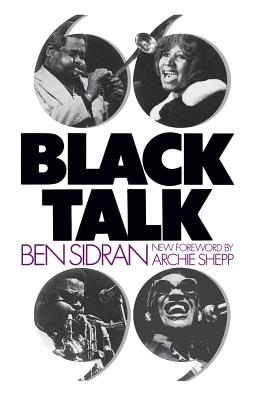 Black Talk
Paperback

* Individual store prices may vary.
Description
Black Music—whether it be jazz, blues, r&b, gospel, or soul—has always expressed, consciously or not, its African "oral" heritage, reflecting the conditions of a minority culture in the midst of a white majority. Black Talk is one of those rare books since LeRoi Jones's Blues People to examine the social function of black music in the diaspora; it sounds the depths of experience and maps the history of a culture from the jazz age to the revolutionary outbursts of the 1960s. Ben Sidran finds radical challenges to the Western, white literary tradition in such varied music as Buddy Bolden's loud and hoarse cornet style, the call and response between brass and reeds in a swing band, the emotionalism of gospel, the primitivism of Ornette Coleman, and the cool ethic of bebop. "The musician is the document," says Sidran. "He is the information himself. The impact of stored information is transmitted not through records or archives, but through the human response to life."
Da Capo Press, 9780306801846, 244pp.
Publication Date: March 22, 1983
About the Author
Ben Sidran is a performing and recording musician, producer, composer, host of radio and television music programs, music historian, and writer.