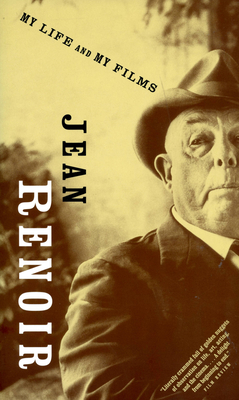 My Life And My Films (Paperback)
Da Capo Press, 9780306804571, 320pp.
Publication Date: August 22, 1991
* Individual store prices may vary.
Description
Here is the autobiography of the little boy with golden curls in the paintings of his father, Pierre Auguste Renoir-the boy who became the director many consider the greatest in history. François Truffaut called him "an infallible filmmaker . . . Renoir has succeeded in creating the most alive films in the history of cinema, films which still breathe forty years after they were made."

In this book, Jean Renoir (1894-1979) presents his world, from his father's Montemarte studio to his own travels in Paris, Hollywood, and India. Here are tantalizing secrets about his greatest films-The Rules of the Game, The Grand Illusion, The River, A Day in the Country, La Bête Humaine, Toni. But most of all, Renoir shows us himself: a man if dazzling simplicity, immense creativity, and profound humanity.
About the Author
Jean Renoir (1894-1979), French actor and director, was one of the master filmmakers of world cinema. He was born in Paris, the son of impressionist painter Pierre Auguste Renoir. His twenty-eight films include Grand Illusion (1937) and The Rules of the Game (1939).