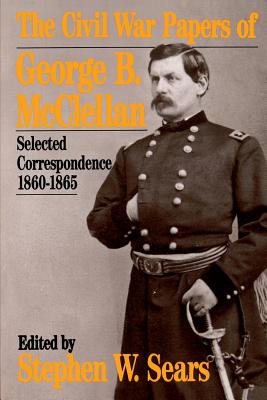 The Civil War Papers Of George B. Mcclellan (Paperback)
Selected Correspondence, 1860-1865
Da Capo Press, 9780306804717, 672pp.
Publication Date: March 22, 1992
* Individual store prices may vary.
Description
General George B. McClellan, the self-styled American Napoleon, is one of the most controversial figures of the American Civil War. General-in-chief of the entire Union army at one point, he led the Army of the Potomac through the disaster at Antietam Creek, was subsequently dismissed by Lincoln, and then ran against him in the 1864 presidential campaign. This collection of McClellan's candid letters about himself, his motivations, and his intentions reveals much fresh information on the military operations and political machinations he was involved with, and sheds new light on his complex personality. Stephen Sears, a Civil War expert, prize-winning author, and biographer of McClellan, here lets this once-removed and now notorious commander speak of himself, providing us with an important first-hand view of what went on behind the scenes of America's greatest and most awful war.
About the Author
Stephen W. Sears is the author of The Civil War Papers of George B. McClellan, Landscape Turned Red: The Battle of Antietam, To the Gates of Richmond: The Peninsula Campaign, and Chancellorsville. He lives in Connecticut.