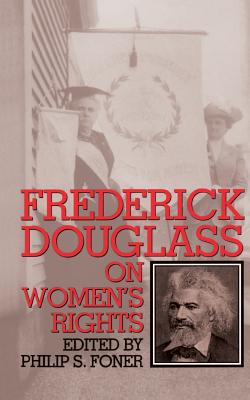 Frederick Douglass On Women's Rights
Paperback

* Individual store prices may vary.
Description
In their long, continuing struggle for equality, American women have had to rely primarily on their own resources, which have been considerable. Yet many men have helped advance their cause. Perhaps foremost among them was the great abolitionist Frederick Douglass. According to the women of the time, Douglass was their preeminent male supporter. As Elizabeth Cady Stanton said, "He was the only man I ever saw who understood the degradation of the disfranchisement of women." This book collects the speeches and writings of Frederick Douglass on women's rights. Since suffrage was the major concern of the movement, the issue of voting was primary among Douglass's themes; however, he also spoke and wrote resolutely on the need for women to reach their full potential by participating in every phase of American society and in every aspect of decision-making. No one was more insistent that the oppression of women violated the principles proclaimed at the birth of the American Republic. He was, in short, in favor of "absolute justice and perfect equality" for women. And because of his pride in his own race, he never failed to remind the white women who led the movement that black women endured an even greater oppression in white, male-dominated society than they did. Always eloquent and rarely less than inspiring, Frederick Douglass on Women's Rights presents the words of one of America's greatest spokesmen on one of the most important issues of the nineteenth century, words which still ring with truth and power today.
Da Capo Press, 9780306804892, 190pp.
Publication Date: August 22, 1992
About the Author
Philip S. Foner, is emeritus professor of history at Lincoln University, Pennsylvania. Among his many books are the four-volume History of Black Americans, the nine-volume History of the Labor Movement in the United States, and the two-volume Women and the American Labor Movement.