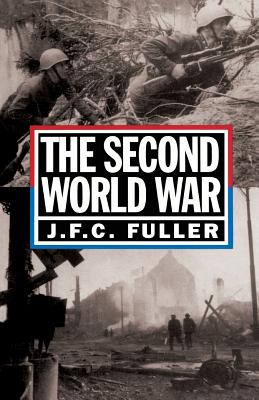 The Second World War, 1939-45 (Paperback)
A Strategical And Tactical History
Da Capo Press, 9780306805066, 432pp.
Publication Date: March 22, 1993
* Individual store prices may vary.
Description
Fuller's biographer, Bryan Holden Reid, has described The Second World War as "an analysis of the breakdown, as Fuller saw it, of the vital relationship between grand strategy and grand tactics--the end and the means...Too often books on the Second world War detail the movements of formations about the battlefield and give space to strategical commentary without assessing the manner in which the war was actually fought. On the tactical level, The Second World War can still be read with profit." Fuller himself characterized the book, however, as "in part a least a psychological study of the folly of man." Expertly combining detailed military history and analysis with Clausewitzian insights based on his own theories of warfare, Fuller produced a modern military masterpiece in The Second World War.
About the Author
Major General J.F.C. Fuller (1878-1966) was one of the most important and original military thinkers of this century. He served as lieutenant in the Boer War, organized the first British tank corps in World War I, and developed the strategy and tactics of tank warfare which were later put to such effective use by the Nazis for their World War II blitzkriegs. His many books include A Military History of the Western World (3 volumes), The Generalship of Ulysses S. Grant, Julius Caesar: Man, Soldier, and Tyrant, and The Generalship of Alexander the Great, all of which are available from Da Capo Press.