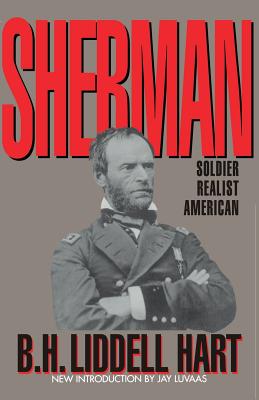 Sherman (Paperback)
Soldier, Realist, American
Da Capo Press, 9780306805073, 474pp.
Publication Date: March 22, 1993
* Individual store prices may vary.
Description
When Liddell Hart's Sherman was first published in 1929, it received encomiums such as these:

"A masterly performance . . . one of the most thorougly dignified, one of the most distinguished biographies of the year." -- Henry Steele Commager, New York Herald Tribune

"It is not often that one comes upon a biography that is so well done as this book. Nearly every page bears evidence of the fact that it is the product of painstaking and exhaustive research, mature thought, and an expert understanding of the subject in hand . . ." -- Saturday Review of Literature
About the Author
Captain Basil Henry Liddell Hart (1895-1970) was one of the foremost military theorists of our time. His many books include Scipio Africanus, Lawrence of Arabia, The Rommel Papers, and Sherman (all available from Da Capo Press).