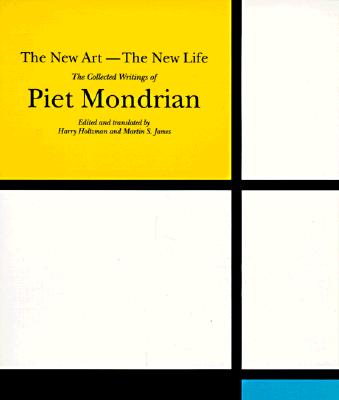 The New Art--the New Life (Paperback)
The Collected Writings Of Piet Mondrian
Da Capo Press, 9780306805080, 414pp.
Publication Date: March 1, 1993
* Individual store prices may vary.
Description
When the Dutch painter Piet Mondrian (18721944) made his first ventures into the realm of nonrepresentational art, he could hardly have imagined the impact his vision would have on twentieth-century art, architecture, and design. Internationally recognized as the leading pioneer of abstract art, the founder of Neo-Plasticism, and the ideological father of the De Stijl movement, Mondrian embodied the spirit of modernism. His unmistakable grids and angular compositions expressed his desire for order and clarity amid the chaos of industrial civilization. This comprehensive collection of his essays, letters, notes, and interviews is arranged chronologically from Mondrian's earliest De Stijl essays up to an interview conducted shortly before his death. The texts are complemented with a chronology, an intimate memoir by his close friend Harry Holtzman, an essay on Mondrian's early writings by Martin S. James, a selective bibliography, and 254 reproductions of Mondrian's paintings, works, by his contemporaries, and photographs of the artist, his family, and friends. The New Art The New Life is the definitive source for understanding the underlying principles of Mondrian's art and life. Revealed in these writings is the self-denial, discipline, and patience of a man who modified the way we perceive the world.
or
Not Currently Available for Direct Purchase